Pacific Rhythm launches with Rhythms Of The Pacific Volume 1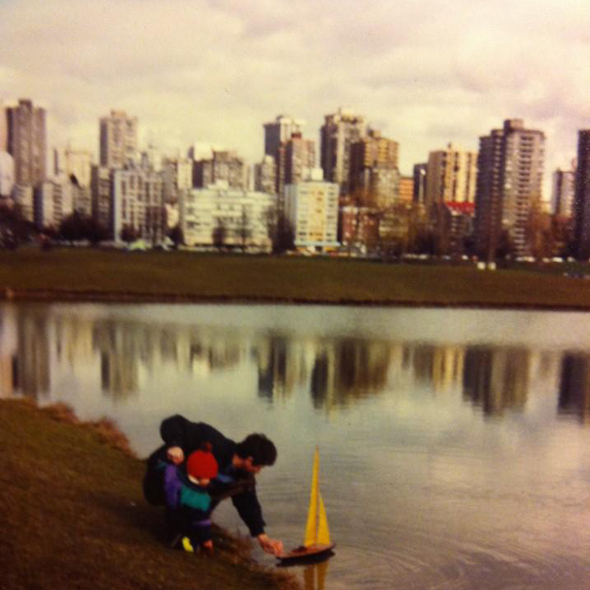 The new Vancouver label calls on Cloudface, Lnrdcroy and Hashman Deejay to inaugurate proceedings.
As Resident Advisor's Vancouver correspondent Andrew Ryce states, the Pacific Rhythm label arrives as the latest logical extension of an endeavour that began in earnest last year. Initially an online record shop aimed to service North American "collectors and selectors" at the mercy of heavy shipping fees from Europe, this year has seen Pacific Rhythm branch out with an irregular series of local Vancouver events under the Pacific Rhythm Sessions banner. Having held many a record in their hands, the Pacific Rhythm founders have evidently been seduced by the possibilities of label ownership and their debut release Rhythms Of The Pacific Volume 1 promises much.
Due for release later this month, the 12" is the first in a series of various artists records featuring contributions from local Vancouver talent. It's little surprise then to see Mood Hut crew members Cloudface and Hashman Deejay involved, whilst the excellent Lnrdcroy bosses the A-side with two productions. The first is an extended take on "Sunrise Market" from his Much Less Normal tape for 1080p, whilst "Time Zone (Mix 2)" has been on the Juno Plus request list since we first heard it midway through Lnrdcroy's excellent live set recorded at Vancouver event Hotline earlier this year. A preview of the four tracks is available to stream below.
Pacific Rhythm will launch with Rhythms Of The Pacific Volume 1 on October 20.
Tracklisting:
A1. Lnrdcroy – Sunrise Market (Extended Version)
A2. Lnrdcroy – Time Zone (Mix Two)
B1. Memory Man – Memory Man (Hashman Deejay Libra Dub)
B2. Cloudface – Panter Bleu