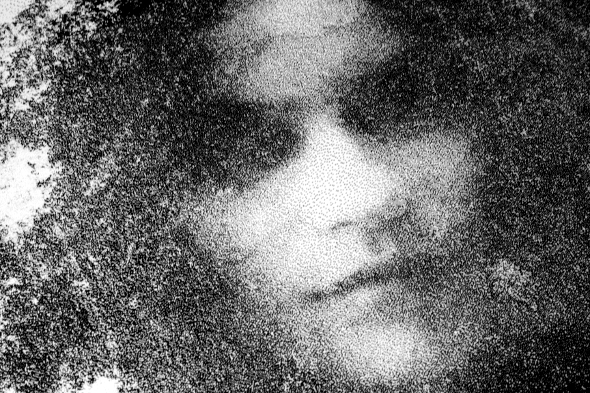 Considering they have only released three prior singles ahead of this LP, Latency already has a strong and highly regarded identity amongst the hustle and bustle of young eager labels, not least in the boom of the Parisian scene they emanate from. To be fair, that's no surprise when the curation to date has snapped up Innerspace Halflife, Joey Anderson and Even Tuell; all names with a sizable clout in the contemporary realms of leftfield house and techno. Having established a strong foundation in this way, it now gives the imprint the opportunity to present a new concern from one of its founders, Sidney Gerard, in conjunction with studio partner of two years Louis Vial, and no doubt people will pay attention.
It would be attention well spent as this ambitious debut album offers up just the kind of roaming, ranging, oddball machine alchemy that will set alight the minds of anyone feeling the previous releases on the label. Indeed the sound of Mura Oka would fit snugly on Workshop, Inimeg or any other label in that field, moving through austere rhythmic studies, arresting ambience and more forthright constructions with a heavy-lidded attitude as the guiding principle. The opening track spells out an adventurous journey into dark and murky soundtrack territory dominated by oppressive reverb decays and minor keys, and the way it follows on into "Log In Oct 13" you would be forgiven for thinking this album was going to be an all-out drone affair.
Instead the beat that does come creeping in moves in that slow, broken formation that calls to mind early Autechre (a popular reference point for artists and critics alike at this point in time), with the gentle backdrop hum bringing a melancholic lilt to the track. The approach is a delicate one, and yet the track moves ever forwards as additional low-end pulses work into the arrangement, and wafer thin percussive pops accentuate the strafing groove.
"Brain Waves" comes on rather full-bodied afterwards, starting with a fully rounded-out loop full of alien synth gurgles and minimal-yet-punchy drum machine hits. However the track stays resolutely locked into a central theme, with only the smallest of details shifting around it, making for the only time on the album where the energy stalls somewhat. The intention was clearly to pursue a heavy dose of repetition as a specific stylistic trait, but it does feel somewhat static in comparison to the fluid motion on the rest of the album.
Plush swathes of melody do feature heavily elsewhere, from the blue-hued downtempo electronica of "990933" to reflective fringe techno study "Horizon Rouge", while ambitious album closer "Xqdel Eit" takes the complex drum programming and soul-stirring pad composition to the next level. Perhaps the most balanced and all-encompassing of all the tracks on the LP though is "Zr Dnt", which works the machines into a sturdy 4/4 formation and sets off shimmering, metallic vibrations of synth in a truly rousing manner.
That Mura Oka chose to deliver only one strictly four-to-the-floor track undoubtedly makes this tune stand out more, while keeping the album more engaging and surprising as a whole. There are plentiful examples within every track where the less-is-more approach has paid off, and in the satisfying thrust of "Zr Dnt" it becomes clear that there are still bountiful ideas to be mined from traditional house and techno structures, provided producers use them sparingly.
It's not to say that Auftakt is some groundbreaking collection of visionary new works, but rather a heartfelt and engaging exploration of spooky electronica and subtle grooves that seeks to avoid the obvious and easy path in order to deliver something more rewarding and memorable.
Oli Warwick
Tracklisting:
A1. Untitled
A2. Log In Oct 13
B1. Brain Waves
B2. 990933
C1. Zr Dnt
C2. Untitled
D1. Horizon Rouge
D2. Keepsake
D3. Xqdel Eit