Dark Entries: Creatures Of The Night

Richard Brophy talks with Josh Cheon, founder of Dark Entries, whose 'back and forth' approach to releasing music has firmly put the San Francisco label on the map.
Dark Entries is one of the most impressive contemporary electronic music labels. While others retain a narrow focus or jump on the latest trend, the San Francisco operation has been responsible for releasing new music and reissuing obscure gems. From the ornate packaging that accompanies each release to the variety of sounds represented, it embodies many of an independent label's finest traits. The direction is reflective of its owner Josh Cheon's own tastes and musical identity, which is rooted in '80s traditions. In his childhood, Josh divided his time between New Jersey, "one of the most culturally diverse and densely populated areas of the US," and rural Pennsylvania, where his father relocated after his parents divorced. While Josh says that he spent his youth listening to bands like Siouxsie, Bauhaus – the label is named after one of the band's songs – and post-punk generally, he used his annual decamp to the sticks to mould a more extreme image.
"The school I went to in New Jersey was one of the largest ones in the state and I was only 10 minutes away from Manhattan. The school was bigger than the town my father moved to. It had no traffic lights and there were a lot of Amish, but that's where I met a lot of my girlfriends and wore make-up, mainly to get a reaction. I even dyed my hair purple," he explains.
If the music of his youth shaped Dark Entries' agenda, then San Francisco, the city Josh has called home for the past seven years, provides the necessary environment in which it can operate. The city was a hub for bands during the post-punk years and Josh says that many of the people involved in that scene stayed on. Paying tribute to the bands that made up the late '70s scene in San Francisco is nothing new for Dark Entries, with Josh putting together the 2011 compilation Bay Area Retrograde and plans to issue a second installment later this month. Josh believes that despite rising property prices and increasing gentrification due to the encroachment of technology firms, the city remains a refuge for the artistic community and retains vestiges of its underground culture.
"There was always an underground scene here and people who live in the city are music dorks," he says. "People here are clued in, more so than in New York. San Fran has more music fans and you notice it when they go out dancing, people really want to lose themselves."
Nonetheless, Josh has noticed the way that the city has changed since he arrived there. Apart from increases in rent and general prices, he feels that the mood in San Fran has also developed into something different.
"Things are changing because of the technology industry, it's becoming the most expensive US city to live in, more so than New York. When I moved here, apart from the rent being cheaper, everyone I met was so nice and wanted to help. When I started DJing in San Fran, it was just for fun; people would come along with no expectations and have a great time. It was a very giving society, I'm not sure it if it's so easy to do that anymore," he feels.
Once Josh left school, he studied biology in university in New Jersey. Instead of attending lectures, during the day he would go to New York and intern for record labels, including stints at DFA and Beggar's Banquet. He explains that while he had an aptitude for science, he really dreamt of owning and running a record store.
"I was a biology major, but I was interning all day for labels. As a kid I was a hoarder and a collector and I was into amassing all of these records. I was selling some of them on eBay and I wanted to be part of a label or run a store, to be in the giving, sharing part of the industry," Josh explains. However, his education proved to be a stumbling block and the labels he was interning for would not take him on as a member of staff. "They said you are smart, you have a science background, go work for a biology company, so I did. I ended up working in a lab to make money."
Josh's passion for music, especially the obscure end of '80s electronic music, could have remained merely a hobby, were it not for his move to San Francisco. There, he got to know Phil who runs the A Viable Commercial blog, which specialises in showcasing music that dovetailed with Josh's own loves, namely '80s post-punk, electro and wave. "He told me about this band called Eleven Pond from Rochester NY, so I contacted the guy from the band in 2008 and I talked to my friends from the DFA and my contacts in Europe and asked, 'how do you do this?'," he recalls.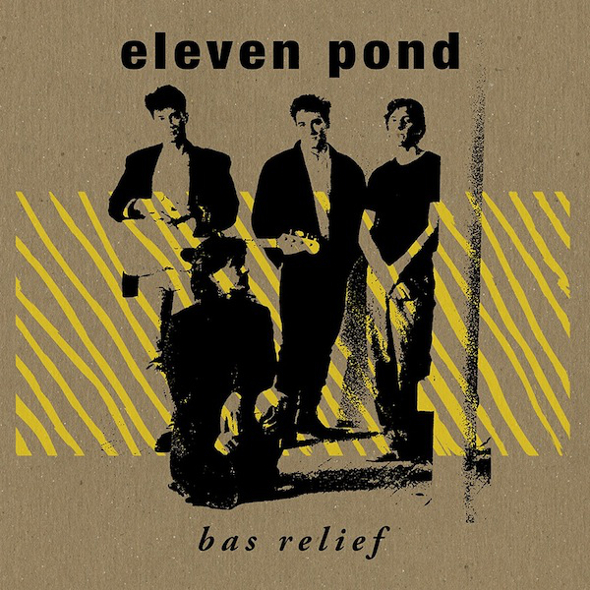 Having re-released Eleven Pond's 1986 debut album, Bas Relief as the first Dark Entries release in 2009, Josh then decided to sign a contemporary act, Death Domain from Baltimore, for a follow-up record. The label, he felt, should engage in a 'back and forth' approach, allowing it to sign old and new material. "It was about looking to my own history and what was coming out now," Josh says of its modus operandi.
As the label began to get more established, its owner gained more confidence and started to contact '80s artists he admired from his childhood and releases followed from Belgian duo Neon Judgment, Goth act The Danse Society and the wonderful Croatian/Slovenian EBM/wave band Borghesia.
"Now I feel more confident about the label. I feel like the press is behind me. It feels great to be able to release music by a band like The Danse Society. I used to blast them on my boombox when I was 15 – it feels kinda surreal," he says.
One of Dark Entries' more recent signings are Dutch band Xymox, who were one of Josh's favourite acts as a kid. "I was always digging and I get really obsessed with unofficial, rare stuff," he explains. "In 2001, I found demos by Xymox that were reissued on CD by a US label, Metropolis. I ended up working for that label and have reissued their reissues for the first time on vinyl. Now they are contacting me to see how it [vinyl releases] work," Josh explains.
As a label owner, is Josh not concerned that reissue culture has reached saturation point? After all, not every old record deserves a release by default and is there a danger that reissues will be to the detriment of new artists?
"I have talked to my engineer about this and he says that reissues have been happening since the 1950s, so they have always been part of the culture," he replies, while positing the theory that "maybe it's the vinyl resurgence is the biggest question. Too many people are interested in the surface rather than the substance, having it on orange coloured vinyl than what it sounds like. That's what bothers me more." He goes on to state there is a lot of music that's simply never seen release in a wider format, using the forthcoming 80s Cheesecake reissue from Tom Ellard as an example. "I reached out to Tom. He has so many unreleased cassettes, some of these are the first tracks to use the 808 and 303 – are you kidding me, I have to release it!"
The other point about reissues is whom do they appeal to. Dark Entries had also put out demos from cult artists like Psyche and Leather Strip that had previously never seen the light of day. Is the label catering for the old generation of fans who did not get opportunity to hear this music or is it seeking to entice a new wave of obsessives?
"Yeah, the label is semi-niche," Josh says. "The Cowley thing was really big, so was the Severed Heads release. I guess it's a kind of a see-saw. Some of the music is super-obscure and was only released in limited edition and others were much bigger names at the time. The sixth release on the label was from Dark Day, which was a household no wave band back in the day. I pressed 500 copies of that and they were gone in a month, followed by the Neon Judgement release, which flew out," he recalls.
Nowadays, with Dark Entries firmly on the map, he follows a logical approach – "if I like it, I'll put it out," he says matter of factly. The same logic guided Josh's decision to last year release School Daze, a collection of unreleased tracks by the deceased Italo disco producer Patrick Cowley. Josh says that he listened to the music for five years before committing to a release. The back story is slightly more complicated than that however, and provides an insight into how Dark Entries operates.
When he's not running the label or working in a lab as his day job, Josh is part of the Honey Soundsystem DJ collective. Back in 2007, the collective was invited to John Hedges' house. Hedges had been a disco DJ and had run a label with Cowley. He was leaving San Francisco and wanted to pass on his record collection.
Josh recalls what happened: "John had invited us all to his house to go through his collection, about 10,000 records, which he was giving away for free. Someone found a box of reel to reels. We took the reel to reels and did a transfer in the studio and there was this weird 'not disco' sounding stuff on it. I started interviewing all of Cowley's friends and family about it," he adds.
Josh reveals that Cowley would sing songs for Sylvester and that recordings of him singing standards like "I Need Somebody Tonight" were also found in Hedges' basement. In the meantime, Stefan Goldmann's Macro label put out Catholic, a collection of obscure Cowley tracks on CD. At the San Francisco release party, some of the disco producer's old DJ friends showed up.
Josh continues: "They asked if we had found his porn soundtracks. Cowley's former room mate had heard about them and then I discovered a blog that shared the music of gay porn from the '70s. I bought the DVD and at the start of the film the credits came up with Cowley's name on them! I got in contact with the director, who was still alive; remember this was a generation ravaged by AIDS. We went digging in his garage and we found the reels – we now have 10 hours' worth of soundtracks," he explains. But that's not the end of the story. Some of the material that would become porn soundtracks was also found on reels at Maurice Tani's house. Tani, a guitarist who produced with Cowley, also attended the same college and shared studio and tape space with the disco producer.
In other instances, Dark Entries releases appear to come together with relative ease but then run into complications. The label recently put out the only release by '80s Italian act Victrola. "Maritime Tatami" is a wonderfully atmospheric synth ballad, but its original edition costs upwards of £65. Josh had read an interview with them online and contacted them via the accompanying email address.
"There are records in the post-punk/wave canon that are really collectible and this is one of them," he says. "There was another label involved, so it was a bit messy," he admits. Is that par for the course? "Sometimes it's messy, sometimes it's straightforward," he sighs, adding "and sometimes there's a bigger entity coming after you with a 30-year-old contract."
Like all the best record collectors, for Josh the hunt is almost as enjoyable as actually releasing music. One of the records that was on his wish list for a long time was Big Ben Tribe's "Tarzan Loves the Summer Nights". A beautiful, infectiously catchy Italo disco classic, it led Josh to draw on a key contact to reach out to the track's authors.
"Fred Ventura has helped me hugely, not just with this record but with others. He knows everyone and gave me Ricky Persi's email (one of the surviving members of the group). Believe me; I had been looking to get in contact with the people behind that record for years. When I contacted him, he was taken aback, he had no idea that so many people were still into his music."
Josh discovered Italo when he moved to San Francisco, listening to mixes from I-F and Morgan Geist and "gobbling up all the re-releases" of the time on Flex and Radius. As a collector, he was happy to be able to buy the represses at a reasonable price and balks at some of the sums that original Italo disco records trade for online.
"One of my goals is to make these records affordable – I don't want people to pay 400 dollars for a record," he says. An integral part of this process, according to Josh, is to use the original artwork and liner notes. While he says that making notes about what kind of instruments were used on each record would help "to sweeten it" for fans of the label, he is not a producer and feels it is important to keep the role of label owner and artist separate.
"The production of each record is not inexpensive. Each record has a really good cover and I use elaborate inserts – sometimes they cost more than the sleeves," he says and anyone who has seen the  insert accompanying the Big Ben Tribe release will surely agree.
"I really don't want to gouge the buyer when I sell a record; I want to keep it affordable. Other reissue labels charge a lot more, so it's also a matter of how much you want to make," he believes.
Despite Dark Entries releasing over 70 records in the past five years, it is not a full-time project and Josh continues to hold down a day job in a biology lab. He says that juggling both is "labour intensive" and when we talk on Skype, there are rows and rows of cardboard record boxes stacked on shelves behind him in his apartment. As the label continues to make more demands on his time, he is trying to transition out of working full-time in the lab.
The fruits of his A&R skills are audible on Just Pressure, the debut album by contemporary act Sumerian Fleet and one of this writer's favourite LPs so far this year. Comprising Dutch Italo/electro producers Alden Tyrell and Mr Pauli alongside vocalist Zarkoff, it's an amalgamation of goth, EBM and industrial, including some brilliant lighters in the air moments – including "Gone for Good" and "Dirty Water".
Like other Dark Entries releases, the story behind the release is an interesting one. Josh explains: "Every week we do the Honey Soundsystem party and last year Silent Servant played for us. I had reached out to him to play for us because he is one of my dream DJs. I didn't know what he felt the party was, but it isn't a darkwave night! During his set, he played "Just Pressure" from the 12" they did for Crème. I thought it was Bauhaus and I'm not even sure that Juan knew who the musicians behind the project were."
The next day Josh awoke to an email from Zarkoff requesting Dark Entries release the Sumerian Fleet album. "I mean you could not make this up," he laughs. "It's only when I saw that he had cc'ed in Alden Tyrell and Pauli that I realised it was them – I freaked out!" Josh has maintained the relationship with Silent Servant and has commissioned him to do a remix of a Psychic TV track, "from their acid house time".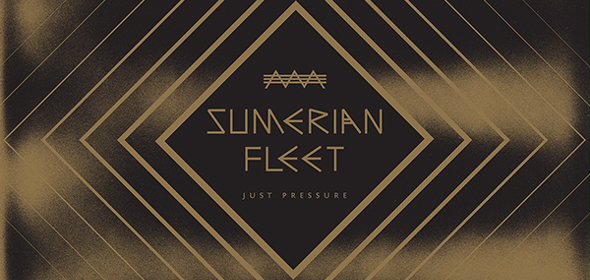 In the period since this interview took place, Dark Entries has released a collection of early material from Italian wave/synth act Kirlian Camera and the super-rare Holland Tunnel Dive by the short lived NYC no wave act ImpLOG, with the aforementioned Ellard reissue and Bay Area compilation to follow soon. The label has also scheduled records from Italo disco production act Rago & Farina – the people behind Decadance's timeless "On and On" – as well as the debut albums from the industrial acts Die Form and Portion Control.
Josh also hopes to issue tracks from the Patrick Cowley Catholic CD on vinyl for the first time and to release a record by '80s Detroit electro producer DJ Maestro aka Nu-Sound II Crew from 1986, which "has a very Sumerian Fleet feel to it". The summer saw Josh celebrate the label's fifth anniversary with a tour across both sides of the Atlantic that featured contemporary Bay Area acts RedRedRed, Bezier and Max & Mara. It's time for the label to share its dark tales with the rest of the world.
Interview by Richard Brophy