Prologue to release debut Cassegrain album
The Greco-Austrian techno pairing will release Centres of Distraction in November.
Since debuting in 2010 on the Mikrowave label with the Cotton 12″, the Berlin-based Cassegrain pairing of Alex Tsiridis and Hüseyin Evirgren has steadily become an increasingly visible name in deep techno circles. As well as teaming up with 303 enthusiast Tin Man on two records for the Killekill label, the duo are a regular fixture on Munich's Prologue imprint, with five records released on the label so far.
News now arrives that Cassegrain will further cement that relationship with a debut album due for release through Prologue in November. Entitled Centres of Distraction, the album is described in a press release as being a "nod to the classic 90s electronic album format ," spanning "a wide range of tempos and genres". Intriguingly, the LP also features a collaboration with Greek cellist Nikos Veliotis, best known for being part of Minimal Wave's In Trance 95, and the Mohammad group who released the Som Sakrifis LP on PAN last year.
Prologue will release Centres of Distraction on 3×12″ and digital formats on November 17.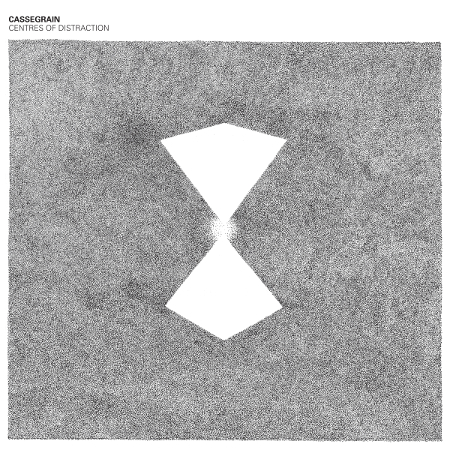 Tracklisting:
A1. A Study of Splashes
A2. Resilin
B1. Centres
C1. Intrude – Restrain
D1. New Hexagon
D2. Glasshouse
E1. Scythian
E2. Empress Cut In Segments feat. Nikos Veliotis
F1. Arcane
F2. Seldom Cloud