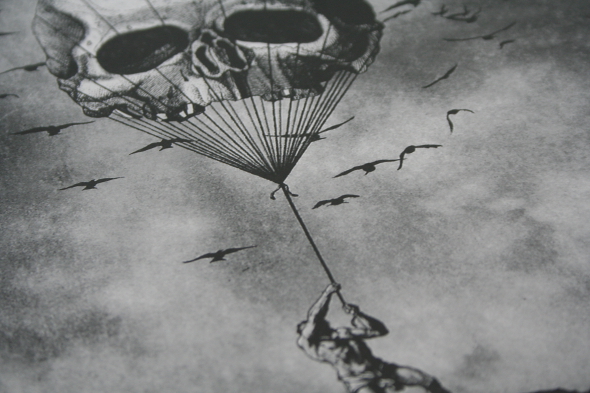 Working as The Exaltics, Robert Witschakowski may be just as prolific as some of his peers, but he doesn't make the common mistake of releasing records that all sound the same. To highlight this point, the German producer's latest release and debut for Shipwrec bears little relation to the brooding electro of his recent record for Clone West Coast Series. In fact, with the exception of some of the material that appears on Perc Trax or Power Vacuum, Twelve is unlike anything else being released at the moment. Inspired by the hard acid of Woody McBride and his Communique label and the sewer techno stomp of Bunker, Twelve is a nasty, distorted release that constantly threatens to spiral out of control.
"The New Beginning" is a pacey affair, led by tough claps and grungy acid lines. Witschakowski softens the blow somewhat with some spacey pads, but it's only a temporary measure as the blurring of 303 intensity and grungy bass creates a searing climax. There are no such concessions on "Coroded" and "Downwards". The former is a headlong rush into the extreme end of hard techno, its distorted drums and ferocious hats housing the kind of death-gurgle acid lines that are redolent of Acid Junkies at their most extreme. "Downwards" is built from similar materials, although the combination of buzzing bass and spiralling acid isn't quite as intense and Witschakowski again draws on synth sequences to temper his arrangement.
Completing the package is a remix of "Downwards" from Jan Duivenvoorden aka Unit Moebius Anonymous. Remaining close in style to the original, the groove is more streamlined and less abrasive, and yet the metallic blips combined with low-frequency acid lines sound like the listener's synapse is being attacked by an army of tiny drills. It's a metaphor that could easily be applied to the rest of this record.
Richard Brophy
Tracklisting:
A1. The New Beginning
A2. Coroded
B1. Downwards
B2. Downwards (Unit Moebius Anonymous Remix)