Local Action: Flipping the Underground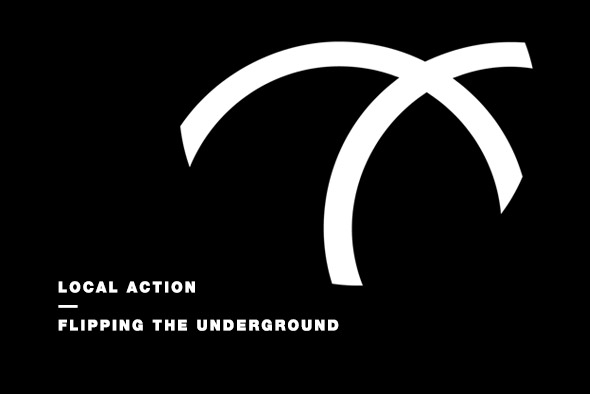 Local Action's take on underground UK club music has never been more relevant than it is now. Scott Wilson talks to label boss Tom Lea about how his interest in pop, garage and grime has shaped the label into the entity it is today.
When I ask Local Action boss Tom Lea what he considers when deciding to put out a record, his answer is simple. "If I'm spending 900 quid to put out a grime EP, I don't see the point in putting that money into something you could file alongside 100 grime EPs from 2005 that doesn't add anything," he tells me, as we chat on a warm July evening in Soho Square, a few minutes from where he works as editor-in-chief of FACT Magazine. "If I'm going to put something out, I want it to be a flip on something that adds something new or that I think stands out at least."
Although Local Action is far from just being a grime label, it has been flipping the sounds of the UK underground since it released the debut record from former Deep Teknologi member T. Williams in 2010. While Williams' self-titled debut of singular UK house took inspiration from UK funky, recent years have seen bassline veteran DJ Q blending classic UK garage with pop, grime aficionado Slackk mould the eski grime template to his own raw style, and artists like Throwing Snow, Damu, Contakt, Artifact, Lil' Jabba, Inkke and Finn all twisting dubstep, jungle, footwork, and grime into forms that sit on the margins of the prevailing trends in UK club music.
When Lea was a teenager growing up in Hackney 10 years ago however, it was grime that provided his "year zero." On a Sunday he would tune into Rinse FM to listen to Roll Deep and Ruff Sqwad, and Essentials on a Wednesday, regularly taping sets. He was also an avid reader of grime blogs like Silver Dollar Circle, K-Punk and Woebot, and it wasn't long before he was inspired enough to start his own blog, Panda Rescue.
"I really just wanted to get in with that little crew," Lea recalls. "I thought that shit was really cool, and to be fair they were writing about pop music in a really interesting way. When people think about K-Punk they think about The Shining, hauntology and The Caretaker, but he was also writing about grime and shit like Britney, Avril Lavigne and Timbaland, and doing it in a really interesting way, something I'd never read before." It wasn't long before Simon from Silver Dollar Circle got in contact, recommending that Lea offer his services to a free print magazine called FACT. Lea began contributing, and now, seven years later, Lea is FACT's editor-in-chief.
It was through his position at FACT that Lea was able to start Local Action four years ago. As an arm of The Vinyl Factory group, FACT is a sister business of Soho record shop Phonica, and it was when store manager Simon Rigg suggested FACT collaborate on a label that Local Action came into being. While Rigg initially approached Lea and then deputy editor Kiran Sande to do a label together, the pair decided against it. Lea however, who had been providing buying advice to Rigg on physical stock for the then burgeoning UK funky scene, saw an opportunity to use his intimate knowledge of London's underground to collaborate with Phonica on a label reflecting his own personal taste, rather than that of a broad entity like FACT. While Phonica provided the initial support for Lea in terms of finance and distribution, Lea has been operating the label independently since the release of T. Williams' Break Broke EP in 2011.
While the move to running Local Action independently may have forced Lea to learn how to run the label all over again, this distinction has always been important to him. Lea isn't the only music journalist running a record label, but he is one of the more high profile ones, and though he has never hidden his involvement with Local Action, he's never wanted his label and FACT to be associated either. Lea explains that he's careful to ensure that any reviews or interviews published on FACT related to Local Action releases are pitched by FACT's freelancers, and scores are indicative of the reviewer's opinion. Despite this, he sees the inherently problematic nature of his day job and his role as a label owner, and acknowledges the issue as "very important."
"Maybe you think 'it's cool that he's got a label, the music's alright,' but maybe you don't buy into it in the same way you would buy into say, Blawan's label or whatever," Lea believes of his stewardship of Local Action. "I think it's natural. I see it. There's also the idea of a conflict, but I genuinely think that as long as you're open with it, it's fine, and I think anyone familiar with Local Action who knows that I work in music writing should understand that." Lea acknowledges there will be always be this prejudicial attitude towards his dual roles, but counters, "If you're getting sent demos every day, and some of them are fucking great, why wouldn't you want to give them some kind of home beyond just writing about them?"
It was this unique position that provided Lea with his first release, after struggling for six months to find the right material to put out on the label. "I asked few decent-sized artists if they'd be up for doing a record, but then I realised you're only really getting their odds and ends," Lea explains. "They were already working with labels they were giving their best material to."
However, he was sent some solo material from T. Williams by his Deep Teknologi partner S.E.F., tracks exploring the space between funky and bass-driven UK house. Williams' material had a different spin on the reduction in tempo being explored by figures like Mosca, Deadboy, Julio Bashmore and the Night Slugs label at the time, a period coinciding with UK house becoming increasingly, as Lea puts it, "not over complicated, but melodic."
"I just thought he was making really banging UK house," Lea recalls. "It was real no frills stuff as well. Without being raw, it was very well produced – proper five elements to each track max kind of stuff. T came through with these tunes that were really banging and really simple. Simple in the way that funky was, but better produced, so it seemed to make perfect sense."
In Williams, Lea felt he had a central figure around which to build the label. He provided four of the label's first eight releases, and encapsulated Lea's early vision for the label, which he describes as "banging house with a bit of a romantic side." His track "Heartbeat" provided the best example of this, a club track with its roots in the UK underground, whose vocals from Terri Walker reflected the label's more sensual side, whose influences were rooted in late 90s/early 2000s UK chart music. It's little surprise that T. Williams is now one of pop/dance crossover label PMR's current stars.
While Local Action is a label rooted in underground forms of UK club music, it's this interest in pop that sets it apart from most of its peers. With Williams' departure from the label however, Lea had to find another central figure around which to build the label, and he found it in veteran bassline producer DJ Q, whose interests are in tune with pop as much as they are the dancefloor. This year saw the release of his debut album Ineffable, a radio-friendly fusion of garage, bassline and grime with vocal performances seemingly transplanted from the late '90s.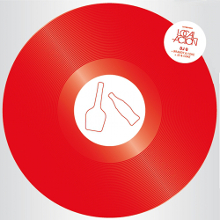 "It's a kind of pop music I feel was promised in 2000, when Kiss became the biggest radio station and you'd get stuff like MJ Cole played on daytime radio," Lea believes. "I feel like there was a whole promise of this new age of pop music – and I'm probably romanticising it because I would have been 14 at the time – but it never quite happened. But I feel that with the Q album – it's not going to change anything in the top 10 – but it's a statement of how pop music could have sounded in 2014."
It will be obvious how important pop music is to Lea for those who have been paying attention to his writing over the years. In late 2010 this love was explored by the label on a free compilation called Skydiver, a tribute to US R&B artist Cassie that saw Lea convince nine big names to remix her material for free, including Jacques Greene, Lunice, Brackles and Nightwave (then known as 8Bitch). The project itself, which was a response to the number of producers sampling Cassie's vocals in an anonymous manner, aimed to highlight her as the primary talent, and Lea's attitude towards Skydiver can be seen as reflecting those of the label as a whole.
"I was trying to make a point, because there's a lot of really stupid prejudice against pop music in underground dance circles," Lea explains. "I remember around that time, Jackmaster was playing the 'Skydiver' demo in his sets, and I'd see people tweeting Jackmaster going 'why the fuck are you playing that 'Skydiver' song again?' Well, cos it's a fucking banger! I wanted to show there's a world of dance music producers who are really tuned into pop music, and look how they responded to this compilation: they would happily work with pop artists. It was my way of saying 'look, there's a lot of prejudice, if you knew your favourite dance producers actually loved this shit and would turn around a remix for free within a day or two, you might want to put those prejudices to one side."
Despite Lea admitting it probably hasn't worked in a Local Action capacity, his beliefs have turned out to be quite prescient; as one half of TNGHT Lunice has gone on to work with Kanye West, while Jacques Greene's music has edged closer and closer to pure R&B ever since. DJ Q's Ineffable may have been a critical failure in some quarters, but Lea's dedication to putting out such a straightforwardly pop album demonstrates the strength of his convictions.
While pop is deeply embedded into Local Action's DNA – something reflected in his DJ style and label podcast below – it would prove to be Lea's primary musical love of grime that would really help the label's identity to coalesce. While Local Action's first few years had some strong records, it always felt like it was operating outside of prevailing trends, which arguably stopped it getting the recognition it deserved. This all started to change when Lea took a chance on a set of tracks by good friend Slackk, whose fresh take on grime tapped into Lea's own interests.
Despite labels like Formula and Butterz already putting out instrumental grime at the time, Raw Missions was a strange, brave record, a personal love letter to eski grime whose "Blue Sleet" is one of Lea's favourite Local Action tracks. In Slackk, Lea had found another lynchpin to rebuild the label around beside DJ Q, a raw counterpart to Q's poppier outlook. "Slackk's stuff is really rough, uncompromising – and I don't mean uncompromising in some bullshit 'don't mix it down' sense, I mean a genuine 'do not give a shit what people think' sense," Lea explains of his love of Slackk's approach.
It was the instrumental grime night known as Boxed Slackk was to form with Logos, Mr Mitch and Oil Gang in 2013 that would really help to cement Local Action's current direction. Though Lea is not directly involved with Boxed, it was formed out of a party called Maybach that Lea and Slackk formerly ran together at Dalston venue The Alibi, and Boxed, and the flurry of attention being paid to the instrumental grime scene surrounding it gives much of Local Action's music a tangible club focus it was previously missing. "It's nice to have this actual scene around things which I think is contextualising the label way more than FACT did," Lea tells me. "The minute you have a context, whether it's a scene or a club night or whatever, there's suddenly much more of a hook."
As well as Boxed acting as an incubator for the scene, Slackk provides a valuable musical sounding board for Lea, advising him on demos and passing on tracks from producers he feels Lea should be picking up on. Without wanting to take credit for what the Boxed residents have done, Lea's label is arguably as important for championing new grime talent as the respective labels of Mr Mitch and Oil Gang, and recent records from Inkke and Finn have provided some of Local Action's most straightforwardly enjoyable material to date; the latter's "Keep Calling" has even become a Boxed anthem.
This connection has ensured a wealth of fresh material finding its way to the label. As well as Slackk's debut album due next month, there is an album from a new producer called Yamaneko and one from a mooted collaborative project between two known grime producers Lea hopes to release before the end of the year; the label also has a further collaborative EP in the pipeline from DJ Q and Flava D, and material from grime producer Shriekin'. With so much to be released, Lea has taken to just putting out EPs and singles when they're ready.
"I think an album's different," Lea explains, "but for a 12-inch I don't know why you'd bother announcing it. That whole run of announcing it six weeks before just seems pretty redundant." It's an approach that seems to have paid off, with the reception to the Finn and DJ Q & Flava D tracks creating a palpable sense of excitement around the Local Action family.
"This is the first year running the label where there might be more music than I know what to do with," Lea reveals excitedly. "It's only because the whole camp that surrounds it has reached a point where I feel like they're so productive. And they're bouncing off each other y'know, it's wicked – there's a Finn edit of Shriekin' that I've been playing in all my sets. It's probably the first time in Local Action's history that all the people on the label are playing each other's tunes, and that's really cool. That's when you get this whole Night Slugs dynamic where everyone just really rates each other." Another part of this extended family is the Crazylegs label run by Lea's close friend and Local Action designer Andy Musgrave, which is something of a Bristol-based counterpart to Lea's operation.
It might have taken a few years for Local Action to find its feet, but there's no denying the music it's put out in the past few months has more relation to what's currently going on at the coalface of London club music than many of its higher profile peers. Part of this he puts down to the fact he's "barely slept" this year. "The camp is ready," he tells me assuredly, "there are so many tunes floating around that are so great, the quality level is very high, and I feel like this is the year, especially with the Boxed stuff, the time's ready for Local Action to smash it."
Of course this sacrifice in time and role overseeing FACT behind the scenes has meant his written output has fallen off. Does he feel any regret in that? "Not really," he reflects. "I'd rather do a label than write. In an ideal world I'd like to write more. I did some stuff this year – an interview with Bok Bok which was nice, and Actress. That's cool, it's rewarding. But if you give me a spare hour I'll spend it on the label. 100 per cent." With such a strong collection of tight-knit artists, and a feeling the label is having something of a moment right now, it's hard to blame him.
Interview by Scott Wilson
Local Action artists will be playing next month at the following nights:

Sep 11 – Local Action at Alibi – Gage, Sudanim b2b Cyphr, Finn, Tom Lea
Sep 25 – Local Action & Chowdown at Soup Kitchen – Samename, Finn, Shriekin, Tom Lea
Sep 26 – Jamz at Alibi – DJ Q b2b Flava D, more TBA
Juno Plus Label Podcast: Tom Lea (Local Action)
1. Skywlkr – White Girls Instrumental
2. K. Roosevelt feat. Hit-Boi – Do Me Now
3. FGM [NOT CAMEO'S FGM] – Mokujin
4. FGM – Mokujin (TL UGK bootleg)
5. GFOTY – Bobby
6. Logos – Menace (Yamaneko refix)
7. Uniique – 2 On Refix
8. Deadboy – Sad Sniper
9. Skream – dub from 2006 (Shriekin refix)
10. Rich Homie Quan feat. Fast Money Quell & TD Mr. Fox – Be Us
11. Kayy Drizz – DJ Play a Love Song (TL fix)
12. DJ Q – Those Eyes
13. Flava D – Changed My Way
14. Moleskin – Muscle
15. DJ Tray & Kayy Drizz – Pound Cake
16. Inkke – 5am Frost
17. Y4 – Heights Lane