Severed Heads – Dead Eyes Opened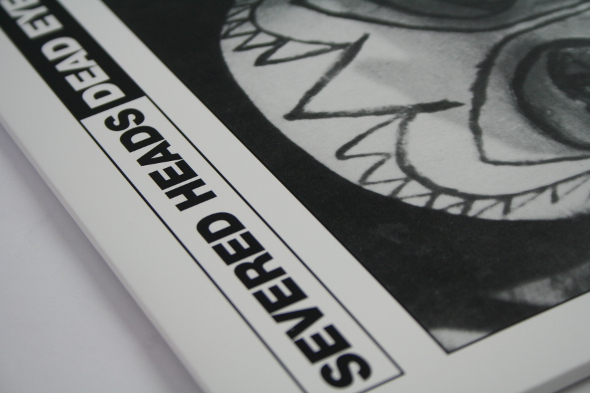 The reissue phenomenon shows no signs of slowing down, with Severed Heads the latest act plucked from the past and showcased for a new generation. Seattle label Medical Records is set to release two albums from the Australian act next month, and one of Severed Heads most revered songs forms the centrepiece of this 12" release on San Francisco's Dark Entries label. In between the noise and experimentation, this release shows that the group understood how to write timeless electronic music. Released around the same time that Juan Atkins was introducing his Cybotron alias to the world, "Dead Eyes Opened" was the act's biggest hit and shows that they were way ahead of most artists of their generation.
"Dead Eyes Opened" manages the rare feat of appealing to mainstream audiences – it was included on a compilation given away with Mojo magazine a few years ago – as well as remaining a favourite with underground DJs. The proto electro groove, with its combination of 808 drums and tight claps, provides the basis for a simple but unforgettable synth melody and what sounds like a monologue about a dead person opening their eyes. There are sporadic bursts of feedback, but overall this is a shimmering electronic composition that hasn't lost any of its futuristic lustre.
"Bullet" is a different proposition and has echoes of their earliest experiments. Sped-up Minnie Mouse vocals provide the intro before a new wave bassline and crashing drums kick in and a sedate voice repeats 'give me the bullet'. Adding to this bizarre mish-mash is the sound of ethnic pipes in the background. "Mount" is a more impressive affair; jagged guitar bursts are interspersed with dreamy melodies that could be a blueprint for Kompakt's naïve, trancey techno palette and a wide-eyed young man saying "we're getting married". It's closer to "Dead Eyes Opened" than "Bullet", but it sounds of its time rather than timeless.
Severed Heads endured a series of line-up changes and on subsequent albums, flirted with pop music. However, "Dead Eyes Opened" is still the glittering peak in their catalogue, evidenced by the fact that over thirty years since its release, people are still playing it and writing about it.
Richard Brophy
Tracklisting:
A1. Dead Eyes Opened
B1. Bullet
B2. Mount