Details of Hyperdub 10.3 compilation surface

The 23-track compilation explores the "idea of dubtraction" and features a raft of unreleased material from Kode9, The Bug, Dean Blunt, Inga Copeland, Lee Gamble, Cooly G and more. 
With Hyperdub 10.2 still proving to be popular in the humid surroundings of the Juno Plus office, the label have just come through with details of the third of four conceptually-driven compilations to celebrate their tenth anniversary. Due in September, Hyperdub 10.3 crams in a weighty 23 tracks and features both unreleased material and music culled from the label's sizeable archives. The concept of "dubtraction" and the considered influence that Will Bevan's music as Burial has had on Hyperdub seem to be the driving influences for Hyperdub 10.3, with a press release stating the compilation follows the "melancholy vapour trail mapped out by Burial's numerous atmospheric beatless moments".
A brief glance at the below tracklisting should get people excited, as wedged in between the Hyperdub regulars are debut appearances from straight-faced PAN artist Lee Gamble and Junior Boy Jeremy Greenspan (though he has appeared on Hyperdub in a production capacity for Jessy Lanza's album). The press release goes on to expand on the compilation's concept of "dubtraction", stating the tracks here are "reduced to a gaseous remainder free of drums and often basslines, leaving only synthesised, sampled or looped textures that often hang like a cloud of gas, or rotate without friction like mini cyclones". Special mention to Inga Copeland for the track title "I am Your Ambient Wife".
Hyperdub will release Hyperdub 10.3 on September 22.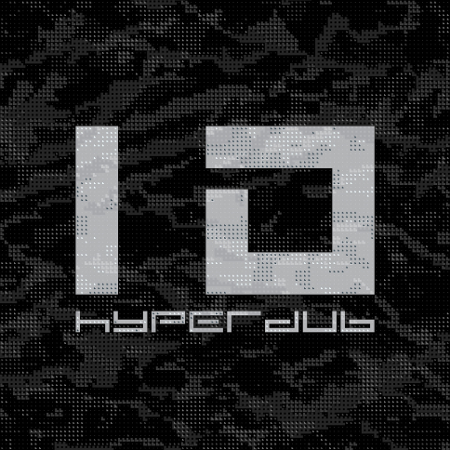 Tracklisting:
1. Burial – In McDonalds
2. Dean Blunt – Urban
3. Kode9 & the Spaceape – Hole in the Sky
4. Inga Copeland – I am Your Ambient Wife
5. Kode9 – Pink Sham Pain Down The Drain
6. Laurel Halo – Melt
7. The Bug – Siren
8. Dean Blunt & Inga Copeland – Untitled 13
9. Walton – City of God
10. King Midas Sound – Blue
11. Lee Gamble – DSM
12. Cooly G – Mind
13. Burial – Night Bus
14. Ikonika – Completion V.3
15. Darkstar – Ostkreuz
16. Fhloston Paradigm – Liloos Seduction
17. Ikonika – Time/Speed
18. DJ Earl – Hexgonic Sound
19. Cooly G – Trying
20. Laurel Halo – Wow
21. Fatima Al Qadiri — Shanxi
22. DVA – Reach the Devil
23. Jeremy Greenspan feat Borys – Gage