SHXCXCHCXSH return with Linear S Decoded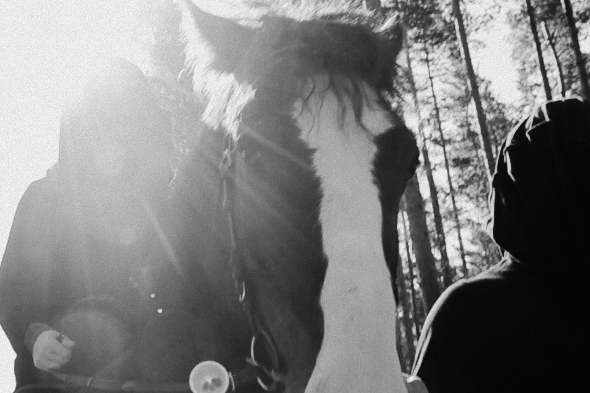 The Swedish duo will release a second album through Avian next month.
Described quite aptly by Richard Brophy as "uneasy listening of the highest order," last year's debut album from SHXCXCHCXSH perfectly encapsulated the pair's disregard for convention and form shown on previous 12″ transmissions and felt right at home on Ventress and Shifted's Avian label. Subsequent to that album, the duo resurfaced earlier this year with VVVLLLLVVV, a three-track release of restless pounding techno that Avian stated would define the tone of their output for 2014.
Following the debut proper of the like-minded Sigha on Avian, details have surfaced of a surprisingly swift follow-up long player from SHXCXCHCXSH, which is scheduled to arrive just over a year after STRGTHS was released. Entitled Linear S Decoded, the 13-track set apparently broadens the scope of SHXCXCHCXSH's singular aesthetic without any negation of the mystical aura that seems central to the duo. Perhaps most immediately surprising is the fact that SHXCXCHCXSH now embrace the use of vowels in their track titles, though they still retain a sense of the obtuse. An accompanying press release suggests the album will reveal the "more melodic, almost optimistic, elements that had previously remained in the shadows".
Avian will release Linear S Decoded by SHXCXCHCXSH on August 11.
Tracklisting:
1. Entering The S-Cloud
2. Drain This Lord
3. Wading Guise
4. The Roots
5. Elocution
6. Helical Dialog
7. The Under Shore
8. The Repelling Of The Quantitative Invasion
9. A Sunny Day In Ostrogothia
10. Rudimental Retreat
11. This Hmming Raverie
12. Sub Mission – The Atlantic Vision
13. Monolithic Conclusion