Scratching the Surface: New Italian Frontiers

In this month's Scratching the Surface column, Scott Wilson investigates a uniquely queasy strain of experimental electronics to have come from Italy in recent years from the Wo Land and Gang of Ducks labels, and artists including Vaghe Stelle, Dave Saved and One Circle.
A few months ago I came across a record with some of the most elaborate (and expensive) packaging I've seen in some time. Packaged in a hand-bound leather pouch with a striking red knitted logo in the centre, and containing what its distributor Honest Jon's describes as "a clutch of prophetic inserts" made up of text, illustrations and photographs, the record came from a label based in North-West Italy called Wo Land, containing tracks from a wide range of producers from the region straddling the line between experimental techno and emotive electronica.
Some of the names were familiar – Herva, Pearl River Sound and Vaghe Stelle were known to me for their releases on Delsin, Further Records and Astro:Dynamics – but many were completely alien. Each track on the compilation however felt unified under an aesthetic that Astro:Dynamics boss Luke Owen perhaps best described as "fragile" in an interview with me a few months ago, a world apart from the hypnotic techno of Italian artists like Donato Dozzy and Giorgio Gigli (explored by Todd Burns in 2010 for Resident Advisor), the raw party cuts of labels like Restoration or Warm Sounds, or the deeper house movements of the Bosconi label (covered by Oli Warwick, also for Resident Advisor last year).
The veteran producer of the compilation is Martino Marini, who has been making music as Massprod since 2007. Although he was known initially for his dusty yet driving house productions, recent years have seen his sound move towards something more experimental (last year's Technology Fail As A Birth Control For Unnecessary Recordings EP in collaboration with Herva on Kontra-Musik, and his Aqwa album on Further are particular delights). After doing some digging, it turned out the Wo Land compilation was his brainchild, and after contacting him to find out more, discovered that it was set into motion a year and a half ago having received some music from young Italian producers that seemed deeper than the usual tracks he was hearing. "There is a strong experimental music scene in Italy, but there are no clubs or festival or labels that are really supporting," he explains. "Here most of the business is about bullshit and trends. It made me want to start an output for that music. I felt it was the time to do it, so I wrote to some new and old friends, and I started to put everything together."
Some of these friends are long term collaborators; as well as Herva, whose forthcoming Delsin album Instant Broadcast seems to fuse '90s IDM influences with the grainy aesthetic of the L.I.E.S. sound, there is longtime collaborator Phooka, Modus who he shares a studio with, and Green Sarcophagus, who Marini tells me he used to play in a hardcore band with. There's also a track from Herva's father Nicola Corti, whose "Hirikirikokomeriko" sounds like a cross between an Autechre beat and musique concrète. The sense of family extends to the manufacturing process too; Battista from Uaudio and Warm Sounds assisted with the mastering and visual artist Anto Milotta came up with the leather cover.
The result is one of the most lovingly crafted compilations I've heard or seen in a long time. As well as the homespun leather cover, which feels like the kind of artisan product you might expect to buy at an Italian marketplace rather than a record shop, the music itself feels rustic, yet paradoxically futuristic with it. Some of the tracks, like Pera River Sound's "One Minute Before You Go" are ambient, some like Emanuela De Raymondi's "Wo Song" are glitchy, and some like Phooka's "Orta" sound like downtempo IDM. All however are unified by a dusty lo-fi texture and a sense of having been delicately stitched rather than bolted together. The physical Wo Land record represents only a small amount of the material these producers are sitting on; Marini has supplied a further digital album's worth of material from the collective which can be streamed and downloaded at the bottom of the page.
This type of lo-fi electronic music is certainly nothing new, and links can be made to the grubby techno and house released by L.I.E.S. and Opal Tapes, as well the output of Swedish artists like 1991 and Quiltland who have also released on Astro:Dynamics, but there was something about the music on Wo Land that felt uniquely local to Italy. Fusing experimental club rhythms with queasy, seasick textures and understated yet soaring melodies, it's a sound that has been evident in the work of several other Italian artists over the past few years, and not just those in the Turin area.
Those who have been paying attention to the world of tape-saturated electronics over the past year or so may have come across an anonymous label called Gang of Ducks, which has been fiercely representing Italian artists who share this lopsided rhythmic charm and skewed melodic approach. Based in Turin and Berlin, and operating predominantly on the internet, the label consequently spreads its net a little wider when it comes to the artists it releases, explaining to me that its aim is simply "to promote good music…no genre, no nationality, just the proper attitude."
The label's website is filled with pictures of people in hoods and masked faces, and their promo videos see their members performing clandestine actions through CCTV and hand-held VHS footage. Both the label's name and guerilla approach to music makes it feel as if it's acting out a position as experimental club music's version of the Baader-Meinhof gang, a resistance movement aiming to do all they can to push distinct musical manifesto of its operatives. In some cases, with UK-based artists such as Shape Worship or My Panda Shall Fly, it highlights this "attitude" with thematic, melodic or textural similarities. But in others, such as releases from Haf Haf, Vaghe Stelle and Dave Saved, the label seem keen to draw attention to like-minded Italian producers, as a means of incubating the strong talent that would otherwise find it difficult to thrive in its home country.
"We think that the Italian scene is in quite a good shape nowadays, and that it's recovering from a long illness. We really have trust in it, that's why we've released music by Haf Haf, Vaghe Stelle and Dave Saved," the Gang of Ducks representative who I speak with over email explains. "In Italy, clubs are shutting down and people aren't very reactive and aware towards the new stuff, you need to fight more to be able to set something new. In Berlin there's more awareness and minds are more open, the scene is international and the institutions are more accommodating. Same old shit."
Having released on Astro:Dynamics, Danse Noire, Gang of Ducks and Wo Land over the past year, Vaghe Stelle has quietly become one of the most visible of this group of Italian producers. Despite coming to prominence now, the producer, whose given name is Daniele Mana, has been producing for over a decade, attending the Red Bull Music Academy in 2005. In recent years his music has moved from the type of melodic techno you might have expected to hear on Border Community in the last decade to something much more uniquely viscous. As he tells me, the first iteration of his sound was mainly inspired by the German psychedelic scene of the '70s. "I was actually trying to make a ''future'' version of that sound" he explains. Now he takes influence from everywhere from UK rave, rap production, new wave, and modern classical, manifesting itself in the kind of heady melodic soundscapes you feel you could get stuck in.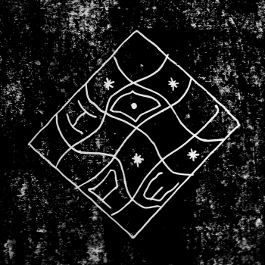 Mana also lives in Turin, and although he tells me there's not much of an experimental scene in the city to talk of, he feels that there are several people on the same wavelength. One is his former flatmate and recent Opal Tapes alumnus OOBE, whose muggy techno seems cut from the same cloth as his own gelatinous productions. He does however feel that its recent history has helped to shape the psyche of his generation. "I think that the clubbing scene of the early 2000s made the difference," Mana tells me. "At that time there were ten good parties per weekend, and my generation grew up listening to good international DJs and bands every week. It influenced us a lot and it pushed us to make something personal and different from all the artists that were coming to town," he believes.
However, in recent years he believes things have taken a turn for the worse. "Turin now is the poorest and most depressed Italian city," Mana explains. "Culturally now it is barely alive, and it's going to get worse and worse. The clubbing scene died with the election of the present city administration and it's affecting the new generation. Doing art is going to get harder because there's no money from institutions. People are still doing things, but we all need to spread out of Europe to find fortune. Although there are still festivals like Club To Club and large Italian contemporary art fair Artissima, which are investing tons of energy to promote contemporary cultures at high levels, I can see how the cultural level of the city has fallen over the last 10 years."
Although many of these artists are located in Turin, there are artists in other parts of Italy making music that falls loosely into this bracket. One is Davide Salvati, another Gang of Ducks affiliate who makes music as Dave Saved and lives in Ottaviano, a small city in the province of Naples. Although he lives on the other side of the country from the collective of artists in Turin mentioned previously, his music, made predominantly on hardware, has a similarly seasick quality to it, joining the dots between the blissful radiophonic melodies of Boards of Canada with the rigid, abstract mechanical rhythms of Actress. It's music that could work in a club, but feels in no way tethered to that space.
It's unsurprising to hear from Salvatio that his inspiration for making music as a teenager came from being sent both James Holden's "Lump" and Nathan Fake's "The Sky Was Pink" by a friend; Salvati's music seems similarly indebted to the same pastoral trance as Border Community's early releases, albeit given his own groggy slant, which debuted on last year's Prisoners of Gravity cassette on Astro:Dynamics. However, his music is not simply about creating a sonic aesthetic. He currently studies fashion design, and tells me it's helped him to find "new inputs and emotional connections between sound, image and meaning." As he also tells me, Power And Silence: Deindustrialization, his recently released EP for Gang of Ducks, is inspired by the connection between human beings and technology, most notably the way smartphones create "an annulment of reality".
Salvide describes the experimental scene in Naples as "small but rich," full of people "believing in what they do with great passion". Although there currently isn't much support from promoters for experimental sounds due to low audience numbers, he does believe that Naples is undergoing a transition in the type of music and art being programmed in the city. "We come from a tradition of house and techno, but lately it seems something's changing," he tells me. "Clubs are starting to promote more interesting sounds and this is leading to more interesting events, such as the UniBeat festival in Salerno or the Flussi Festival in Avellino, which year by year are increasing their arts and music program."
Despite the size of the country as a whole and the relatively small number of producers creating experimental club music, a supergroup of sorts called One Circle has emerged. As well as Vaghe Stelle and soundtrack composer A:RA, the trio is rounded out by Lorenzo Senni, a veteran of Milan's experimental scene who is most widely known for the Presto!? label he has been running since 2007, and 2012's Quantum Jelly LP on Editions Mego, supposedly inspired by his love of '90s trance and hard-trance music.
The project was born at the Club To Club festival in Istanbul in 2011, when the three performed individually, and festival director Sergio Ricciardone suggested they collaborate, with the condition that they debut on the main stage at the Italian leg later in the year. "We worked for one month together in one of the most inspiring cities in the world," Senni tells me. "We had fights, celestial moments and Zen work-flows. It was really hardcore but surely one of the most memorable experiences of my life: work till midnight, go out to a club, go back home at sunrise and turn on the synthesizers and record never-ending jams."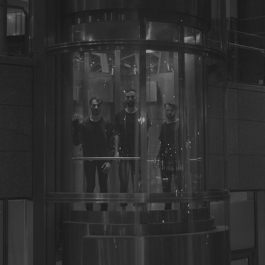 While Senni's own high definition music stands apart from many of the artists previously mentioned, the music of One Circle as a unit is perhaps some of the the strangest and most fully-realised experimental club music to have come from Italy in recent years. While the dosed-up swoon of Vaghe Stelle is obvious, and the hand of soundtrack composer A:RA lends proceedings a symphonic air, it feels as if Senni's prior solo experience working in the comparatively more precise software environments of Max/MSP and Supercollider is what lends the project some of its more crystalline definition and finely planed edges. The title track from their forthcoming Transparency EP on Gang of Ducks feels like it's exploring the same post-eski sound as the music of Visionist, while "Flight To Forever" from their left_blank debut of the same name and "Live In Your World Play In Ours" seem inspired by soaring stadium trance moments, albeit bashed into strange shapes. Last year's "Please" even sounds like a warped take on trap. No track they make is ever the same, but each is unified by their very singular palette of fragmented, glassy sounds mixed with vaporous textures.
While these sounds are very much underground, there is evidence that their appeal goes much wider than just those buying cassettes and limited run vinyl. Lorenzo Senni impressed leftfield R&B artist How To Dress Well so much at last year's Donau Festival that Krell asked him to produce two tracks on his recently released What Is This Heart? album. Vaghe Stelle meanwhile has caught the ear of Jacques Greene, and supported the Vase boss at his recent show at London's St. John's Church. It's a sign that their music, no matter how strange in its makeup and local in sound, arguably has a wide emotional resonance outside of their home country.
There is no doubt that some of the artists creating this sound are partially responding to the recent critical and artistic focus on lo-fi analogue music. "I think it is all about the ping-pong of continuous feedback between what's happening in Italy and what's happening outside," Senni believes. "We obviously get influenced by what we listen (and like) from the whole music world, and we probably absorb and use it in a certain way, then export it and become how Italian producers make music." But despite this feedback effect, its seems obvious that the Italian take on this sound is very distinct in its attention to melody and mood. The question that seems difficult to answer, is exactly why this particular take on the sound seems to exist in Italy.
As an outsider it's tempting to read the haunting, romantic quality of a lot of these artists as something that has bled through from Italian culture, which is often somewhat romanticised by outsiders. But when I ask the artists themselves they either seem unsure of this, or disagree entirely. "Of course in which you are born and the people you grow up with define the kind of life/sound/art and attitude which will guide you," says the representative from Gang of Ducks. "Italy is a land of contradictions and a country of hesitant people, both in a good and in a bad way, that's why we wouldn't know exactly how to answer your question." Mana is similarly unsure. "I can't say it's something about being Italian," Mana tells me. "The cliche of the romantic emotional Italian died with Fellini, so maybe it's just a coincidence."
Each of the artists I speak to seem similarly unable or unwilling to describe their sound to me in any great detail. Only the Gang of Ducks representative has a description that makes sense. "Someone once defined it as ayahuasca house," they tell me over email, "we think it gives the idea." I'm not sure if "ayahuasca house" is a mishearing of the maligned "outsider house", or if it refers to the plant consumed by indigenous Amazonian tribes for its hallucinogenic properties, but the latter seems a most appropriate way to describe an aesthetic that seems so vivid, yet quite intangible.
Scott Wilson
Header image by Ilaria Pace, using an image by Anto Milotta