Contort Yourself opens with Decapitated One-Liners EP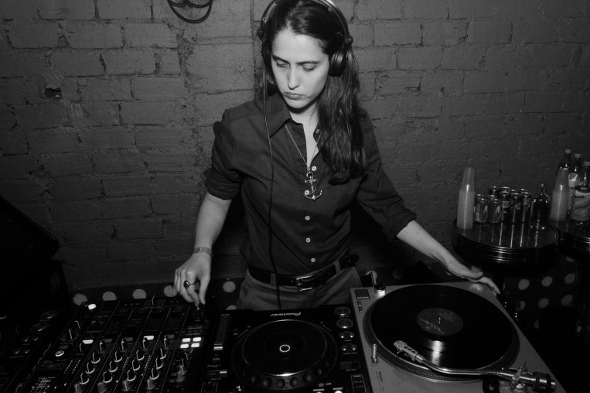 The new Glasgow label's first EP will feature Pankow, Helena Hauff, Parrish Smith and Perseus Traxx.
Describing itself as a cassette and vinyl imprint with an "agenda of sonic experiments both old and new, expressing the sound of darkness and frustration through use of machines", the Glasgow-based Contort Yourself label has pulled together an intriguing set of names for its first record, all of which share an enthusiasm for acid, EBM and industrial music and features representation from artists past and present.
Entitled Decapitated One-Liners, the focal point of the release is two tracks from Italian industrial/EBM pioneers Pankow's 1983 cassette Throw Out Rite. Their track "Das Vodkalied" also receives a remix from Golden Pudel resident Helena Hauff, whose solo productions for Werkdiscs and Panzerkreuz are equally inspired by early industrial, EBM and wave. Likeminded Bunker and MOS artist Perseus Traxx joins her with the stripped back acid jack of "Get Away", while newcomer Parrish Smith rounds out the release, whose track "Revolution Will Always Be Televised" comes described as a "stark, acid ridden slab of body music". Interested parties can preview the release below ahead of its release on both vinyl and cassette in September.
Contort Yourself will release Decapitated One-Liners on 12″ and cassette formats in September.
Tracklisting:
A1. Parrish Smith – Revolution Will Always Be Televised
A2. Pankow – Das Vodkalied (Helena Hauff remix)
B1. Pankow – Das Vodkalied
B2. Pankow – I'm Food For You
B3. Perseus Traxx – Get Away