The Bug to issue new LP Angels & Devils in August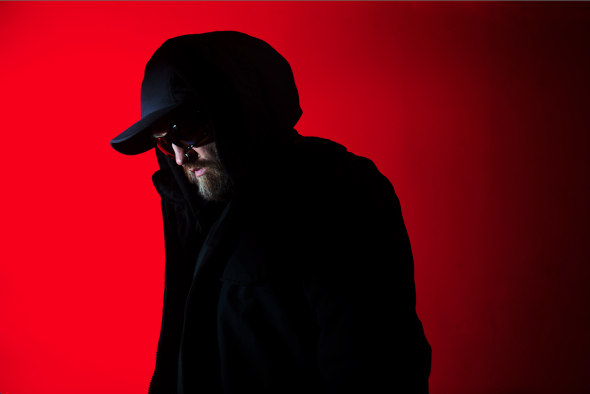 A long awaited fourth album from Kevin Martin's project will arrive via Ninja Tune and features collaborations with copeland, Flowdan, Gonjasufi, Death Grips and more.

It's been some six years since the release of London Zoo, Kevin Martin's third album length offering as The Bug and a masterfully dystopian signpost in the history of dubstep's growth and subsequent mutation. In the period since that album, Martin has remained as busy as ever, developing the Acid Ragga label (and genre) on an intermittent basis with his focus mostly on working with Roger Robinson and Kiki Hitomi as King Midas Sound, whose work has largely been issued by Hyperdub. There's been murmurs that a fourth album from The Bug called Angels & Devils was on the way for some time now, with Martin discussing it in an interview with Tom Lea on FACT back in 2012, and Ninja Tune have now set a date for its release.
Partially revealed via a cryptic website which surfaced online last week brandishing a recording of a foreboding monologue, the date 12.06.14 and the words At War With The Body, At War With Time, the forthcoming album is scheduled to drop in late August and sees Martin working with a storied cast of collaborators. As revealed by Martin in that FACT interview, Liz Harris of Grouper opens the album and from there Angels & Devils features contributions from copeland, LA-based musician Gonjasufi, Death Grips and regular Martin colluders Warrior Queen and Flowdan.
A press release from the label sets out Angels & Devils as "both a year zero re-set and a continuation of what has been. A sonic assault blasted to the netherworlds above and below. Like the Bowie/Eno classic Low, or Can's Tago Mago…… an album that is split into two distinct themes and explorations of light & dark, yet also one tied together in its pursuit of a singular path/vision."
Ninja Tune will release Angels & Devils by The Bug on August 25 and you can preview tracks featuring Gonjasufi and Death Grips on the Soundbug player below….
Tracklisting:
1. Void (ft Liz Harris)
2. Fall (ft copeland)
3. Ascension
4. Mi Lost (ft Miss Red)
5. Pandi
6. Save Me (ft Gonjasufi)
7. The One (ft Flowdan)
8. Function (ft Manga)
9. Fuck a Bitch (ft Death Grips)
10. Fat Mac (ft Flowdan)
11. Fuck You (ft Warrior Queen)
12. Dirty (ft Flowdan)