Maxxxbass goes Techno Camping with Born Free

A sequel of sorts to KWC 92's Dream Of The Walled City album will be released on Sling & Samo's label later this month. 
Last year's Dream Of The Walled City LP from Sam 'Samo DJ' Forsberg and Max Stenerudh was an undoubted highlight of the L.I.E.S. catalogue for us here at Juno Plus last year, nestling snugly in our best albums of 2013 list. Inspired by a film script penned by design collective L-v-L, the six-track album successfully translated the inherent claustrophobia of the infamous Kowloon Walled City, the densely packed urban structure in Hong Kong that housed upwards of 50,000 residents before its demolition in 1993. News now arrives that Born Free, the label overseen by Fosberg along with Daniel 'Sling' Isling, are planning to issue a sequel to the album produced by Stenerudh alone under the Maxxxbass alias.
Due out later this month in cassette format only, Maxxxbass Is Techno Camping is the debut release from Stenerudh and is described as a musical portrayal of "leaving the walled city and to start a new life in the deep forest". A sense of continuity from the KWC 92 album is retained in a visual capacity too, with Tobias Centerwall from the aforementioned L-v-L contributing artwork to Maxxxbass Is Techno Camping as he did for Dream Of The Walled City. Those wishing to get a taste of the tape ahead of release can check out final track "Fire Crackle Wolfs Howl" below, whilst the label have also commissioned videos for all tracks which will be surfacing online in the coming weeks.
Born Free will release Maxxxbass Is Techno Camping by Maxxxbass on June 18.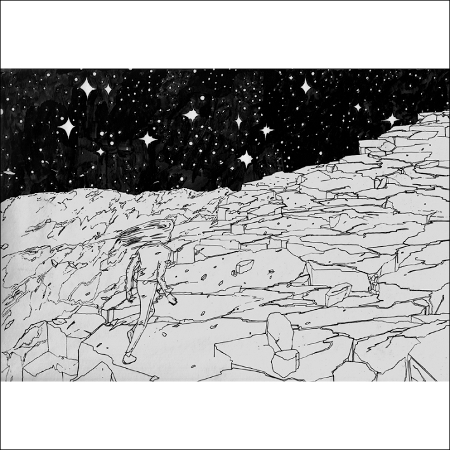 Tracklisting:
1. Street Traffic Intense
2. Country Night
3. Rain On Tent
4. Under Water Bubbles
5. Meditation
6. Exotic Rain Forrest Footsteps Leaves
7. Sea Wash Calm
8. Fire Crackle Wolfs Howl