Tessela makes his R&S return with Rough 2

The UK producer returns to the label with three tracks of "tripped out sonics and punishing percussion".
By anyone's standards the past year has been a big one for Ed Russell; as well as making his label debut on the esteemed R&S Records and scoring places in many end of year lists for the ubiquitous post-jungle banger "Hackney Parrot" which he put out on his own Poly Kicks label, Russell became the latest young producer to join BBC Radio 1's Residency show together with James Blake. Avid listeners may have noticed some forthcoming new material from Russell due on R&S aired on the show, so news of a return to the label comes as little surprise.
Entitled Rough 2, the three-track release would seem to deliver a progression of the jungle and techno hybrid he's been developing over the past few years; the title track contains a "frenetic batacuda style drum" and "unhinged re-pitched synth chords", while "Butchwax" comes described as a "muscular drum track" and "'C'mon Let's Slow Dance" is supposedly a "semi-beatless, hallucinogenic laser light show that really pushes the boundaries of his sound to breaking point." Those looking to experience these superlatives for themselves will have to wait until next month for the release.
R&S Records will release Rough 2 on 12″ and digital formats on July 14.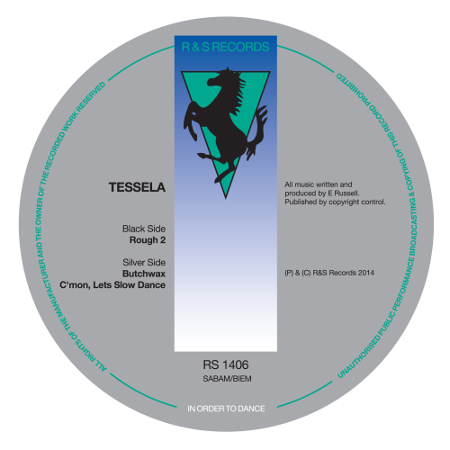 Tracklisting:
A1. Rough 2
B1. Butchwax
B2. C'mon, Lets Slow Dance