Delta Funktionen launches Radio Matrix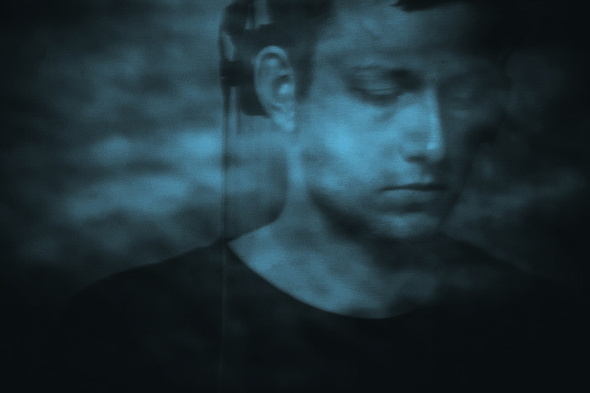 The Dutch techno artist tells us about his new label Radio Matrix
Niels Luinenburg represents the new school of Dutch techno, a highly accomplished producer whose output as Delta Funktionen mixes an early love of producers like Surgeon and James Ruskin with the sounds of Detroit electro and dubbier influences. Since first emerging with Electromagnetic Radiation Part I on Delsin offshoot Ann Aimee back in 2008, Delta Funktionen's name has become synonymous with Marsel van der Wielen's label with numerous 12″ releases, contributions to their compilations and a 2012 debut album entitled Traces.
Aside from a recent contribution to Delsin's 100DSR series, Luinenberg's been quiet on the release front since the arrival of Sun Storm 12″ for the label just over twelve months ago, and it's now been revealed he's been hard at work laying down the foundations for his own label. Entitled Radio Matrix, the label will be inaugurated with some new Delta Funktionen produce in the shape of the four track D-Wave Two.1 which is due in early June. Radio Matrix will not solely be an outlet for his own material however, with Luinenberg embracing the role of label owner and using it as a platform for like minded producers from the Leeuwarden-Friesland region of The Netherlands that he comes from.
In order to find out more behind his decision to launch Radio Matrix, we asked Luinenberg the following questions, and you can preview the first release below.
Is Radio Matrix intended for your material only or will you accommodate other artists?
For sure it will be my main outlet for releasing my own stuff. But as I received so many (great!) tracks from good friends, who are all from the same area as where I'm from (Leeuwarden-Friesland / The Netherlands), it felt like the right time to finally come up with an imprint where all these guys can contribute their works to. For now, I have releases scheduled from Area Forty One and VC-118a. Next to that I have EPs lined up by several guys who haven't released anything thus far. I'll kick off the label myself, but the second release will be by Bodem, who has been DJing and dropping events for over a decade now. He's now finally hitting his machines and the first few tunes he made have been the highlight of my recent sets. Beside the Leeuwarden/Friesland connection, Radio Matrix is also open for befriended and like-minded producers.
Will there be a certain or defined style to the label's sound, or is it open to anything?
It is quite open, because, just like in my DJ-sets, I like a wide variety of music. Though it will be mainly dancefloor orientated. And for that, I prefer tracks in which I can hear the producer working the machines. There should be some raw aesthetic to the sound. Imperfection over perfection. And like in typical Dutch tradition, there should be a link to the classic sound of techno, house and electro. Though, with a twist and personality. Me and my friends have quite similar influences and think about music pretty similarly. We like our beats to be firm and sometimes sneak in some other fun-like elements. But well, maybe it's better not to try to define things, but just listen
Explain the aesthetic of Radio Matrix, and is there a narrative behind it?
This is the sound of our area. This is what we do. And we hope you like it.
How did you come up with the name?
Radio Matrix was the name of an audio gear shop in Leeuwarden. A pretty dodgy one and decorated with hyper flashy disco lights. It was the only shop in town where you could get new cartridges for your turntables, buy a new mixer or whatever small stuff you were in desperate need off. Nine out of 10 times they'd scam the shit out of you, so it became like an inside joke when one of us had to go there. And we're speaking pre-internet-webshops era. So yeah, the kind of hopelessness this shop created for us was always good for some laughs. The shop is now closed and I hadn't been there for quite some time, but I was having a chat with a friend of mine – about the city and what's going on there – and all of a sudden he dropped the name Radio Matrix and we started laughing, but also we we're immediately like: 'wow, actually it's a cool name, yes, that's gonna be it!'
You are a close affiliate of Delsin. Has working with Marsel van der Wielen given you the confidence and inspiration to create your own label?
Not per se. I always had the dream to start my own label. But I believe I had to grow a bit more and become more mature; to have a clear idea of where I want to go, and have the material and the energy from the people around me to make things work. And now it feels like it's the right time.
Radio Matrix will launch in June with D-Wave Two.1 by Delta Funktionen.
Tracklisting:
A1. RM
A2. Droids
B1. Untitled Yet
B2. Reality Is Here.