First wave of Freerotation 2014 artists announced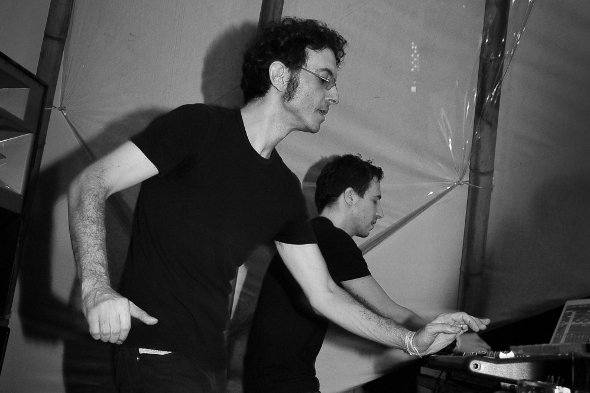 Voices From The Lake, Conforce and Dynamo Dreesen are among those joining the regulars at the Welsh festival this year.
Taking place every year at Baskerville Hall in Powys, Wales, Freerotation is a members-only festival with a strong community feel, built around a growing pool of internationally renowned resident DJs including the Hessle Audio trio, Juju & Jordash, Move D, Tama Sumo, Sven Weisemann and festival organisers Steevio and Suzybee. This year's edition will be taking place across the weekend of 11-13 July, and those lucky enough to get themselves a ticket will be able to see all of the above together with a host of other impressive names.
Top of the initial list, which was announced this morning, is Donato Dozzy and Neel's Voices From The Lake collaboration, who will be joined by Conforce, Inigo Kennedy, DeepChord, Dynamo Dreesen, Livity Sound, Hodge, Midland, Joey Anderson, Gifted & Blessed, Farah, and a double helping of Blawan, who will be performing both as Trade together with Surgeon, and with Pariah in their Karenn guise. Full details can be found at the Freerotation website, with tickets currently available to those who have attended two or more past editions, but membership re-opens for invitations early next month.