Suzanne Kraft and Secret Circuit are Blasé
The LA-based duo team up as Blasé for forthcoming album Sunset Dawn on ESP Institute.
Eddie Ruscha and Diego Herrera's work under their respective Secret Circuit and Suzanne Kraft guises should be familiar to anyone that reads Juno Plus regularly. Recent albums for Beats In Space and Emotional Response have brought the psychedelically charged Secret Circuit project to wider attention, with Ruscha (pictured above) a long term fixture in the Los Angeles music scene under a variety of names. Herrera is a much younger producer, and in addition to his solo work as Suzanne Kraft – which provided an excellent EP for Running Back in 2011 – he forms one third of new age house act Pharaohs, releasing several records for ESP Institute, Holy Mountain and 100% Silk.
The stars of collaboration have now aligned, with Ruscha and Herrera teaming up as Blasé for a forthcoming album on Andrew 'Lovefingers' Hogge's aforementioned ESP Institute. Apparently adopting the name due to their shared "lackadaisical style and confident panache", the Blasé project debuts in May with the six-track LP Sunset Dawn, which on the basis of the previews below sounds perfectly at home on ESP Institute.
ESP Institute will release Sunset Dawn by Blasé on May 5.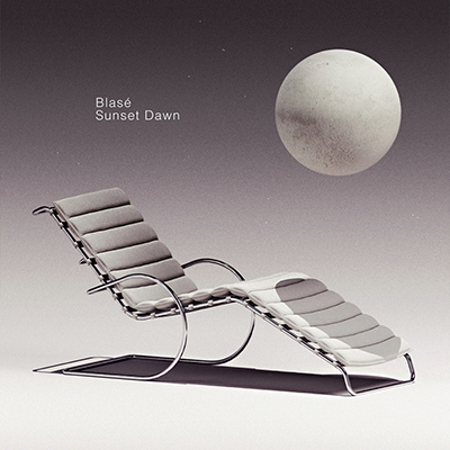 Tracklisting:
A1. The Third Wall
A2. Hypnotic Mango
A3. Breathing Made Easy
B1. Suites And Spices
B2. Downtown Salad
B3. Chocolate Noon/ Chocolate Moon