Millie & Andrea to Drop The Vowels for Modern Love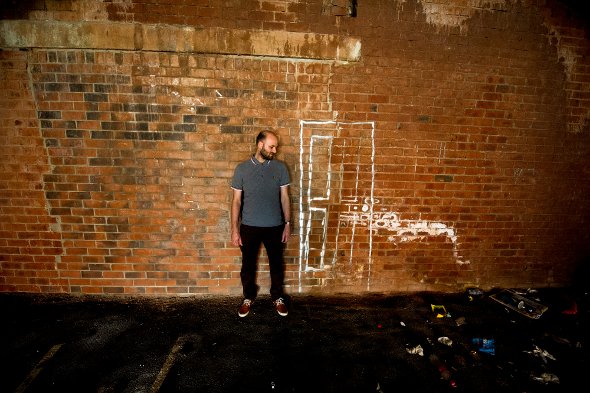 The collaborative project of Andy Stott and Miles Whittaker will release their debut album under the moniker next month.
Although now better known for their respective solo work, and the latter's involvement with Sean Canty as Demdike Stare, Andy Stott (pictured above) and Miles Whittaker's Millie & Andrea project stands as one of Modern Love's more unique projects. Releasing a string of 12″ singles on Modern Love sub-label Daphne from 2008-2010, the duo's music under the name experimented with various combinations of 2-step, jungle, grime, dub techno and footwork across five 12″ singles.
The duo made a return last month with the one-sided white label "Stage 2", which saw them approaching trap in their typically skewed manner, and now Modern Love have revealed details of the debut album from Millie & Andrea. Entitled Drop The Vowels, the eight track album was written "loose and fast" in late 2013/early 2014, and contains new versions of previously released "Temper Tantrum" and Spectral Source". The influences at play look to be just as wide ranging as previous material, with the LP described as "an album borne from a love of both pop and club music, made to evoke an adrenalised, hedonistic, as well as an emotional response," with gamelan music, abstract pop, techno, Anthony "Shake" Shakir and "myriad 'ardkore variants" are all cited by the label as musical reference points.
Modern Love will release Drop The Vowels on 2LP, CD and digital formats on March 31.
Tracklisting:
1. GIF RIFF
2. Stay Ugly
3. Temper Tantrum
4. Spectral Source
5. Corrosive
6. Drop The Vowels
7. Back Down
8. Quay