Bass-heavy records from Untold, French Fries, and Pinch & Mumdance headed up this week's best releases.
Last week it looked as if Perc's The Power And The Glory might be about to walk off with the title of most bruising techno album of the year, but Untold's Black Light Spiral certainly gives it a run for its money. Untold's metamorphosis from the kind of producer making twisted grime and dubstep into one who makes seething techno has been gradual, but on Black Light Spiral it's almost complete. The nightmarish "5 Wheels" and churning subs and dub influences of "Sing A Love Song" and "Drop It On The One" might have the bassier motifs of his past, but the rest of the LP is filled with full throttle techno, albeit cast in his characteristically twisted style.
This week also saw the release of Churches, Schools & Guns, the second album from Stroboscopic Artefacts boss Lucy. Although a similarly dark album in tone as Untold's effort, with broken industrial rhythms scattered throughout, it's the lighter, more ethereal touches that make this as impressive an LP as his debut from 2011. Joining that was the first L.I.E.S. long player of the year which came from Parisian producer Low Jack. Albums on a L.I.E.S. are rarely predictable affairs, and Garifuna
Variations is no different The genesis of the LP dates back to last summer when the producer was commissioned to participate in a live performance by Parisian museum Quai Branly, and invited to use the institution's vast library of music. Here recreated at the bequest of Ron Morelli, the LP uses recordings of the Garifuna people of Honduras, turning them into a churning series of sometimes disturbing vignettes.
In the ever-changing world of bass music Parisian label ClekClekBoom delivered Kepler, the debut album from hometown boy French Fries. Anyone who has been following his career since 2010 might think they know what to expect, but in reality Kepler is an album that includes a fair share of cosmic ambience and experimental moments alongside the bass-heavy club wares and broken drums. On the singles front, the increasingly exciting Mumdance followed up the fine Springtime on Unknown To The Unknown last week with his first collaboration with Pinch on Tectonic. "Turbo Mitzi" more than lives up to its name, delivering a combination of Pinch's dread-filled atmospherics with Mumdance's twisted concoction of rave and grime. Put quite simply there isn't a better club track this week, and the pounding rhythms "Whiplash" which occupy the flip don't mess about either.
In the world of house music, this week's killer release was the new record on Mister Saturday Night from the General Ludd project of Tom Marshallsay and Rich McMaster, best known for their work in Glasgow outfits Dam Mantle and Golden Teacher. Despite the more esoteric leanings of those projects, the mood of The Fit Of Passion 12″ is most definitely the kind of good time house music plied at the label's famed Brooklyn parties. It's been a while since we've heard anything from former W.T. Records artist Alex Israel, but he returned on Creme Organisation this week with the fantastic A Man Of Qualities EP, featuring four tracks of smacking snares, scraping hats, jacking rim shots and acid basslines which are highly recommended to fans of Willie Burns' recent material. Amir Alexander also returned with the Stardust Kisses EP, the long-awaited fifth release on his Vanguard Sound label. Anyone who has picked up any of his killer records in the past will know what to expect – deft Chicago house with the kind of stripped back simplicity shared with the approach of Omar S. The skewed funk of "Binary Star System" in particular is a notable highlight.
There were a number of solid techno records this week, which offered merciful relief from the increasing amount of industrial sounds. Answer Code Request followed impressive releases on his own label and Marcel Dettmann's MDR label with his Ostgut Ton debut in the form of the Breathe 12″. Just with the producer's previous releases, rave-inspired breakbeat techno is the order of the day, though the minimalistic techno of "The 4th Verdict" traverses some very Millsian ground. The producer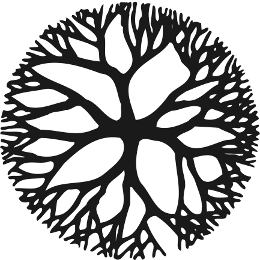 also popped up on the latest Dolly release, remixing the title track on XDB's spectral and stripped back Ganivon EP. Formerly masked Swedish producer Rivet offered up the Bear Bile 12″ on Kontra-Musik, which as well as giving our ears some of housiest techno we've heard in some time, also raises the plight suffered by some 20,000 bears in captivity who are tapped daily for their gall. For us though, the week's most essential techno release was A Ruff Swing Below, six tracks of gelatinous acid and sub-aquatic techno from Frak side-project Villa Abo on Bio Rhythm spread across two slabs of wax.
Similarly plasmoid in nature was the excellent New Roof from Karen Gwyer, which saw her return to No Pain In Pop with two longform excursions into fluid sound together with one short interlude. On the noisier, more abrasive side of things was Ill Fares The Land, the debut solo LP from Koenraad Ecker. Those who have heard his work as part of Lumisokea on Opal Tapes will have some idea of the textures at play, but Ecker's solo material forgoes the driving rhythms for searing white-hot noise and more pensive tones.