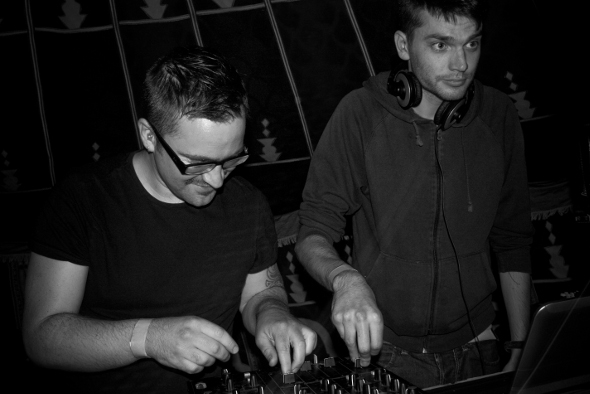 The Irish production team will deliver a four-track EP for the infamous label in March.
After another impressive 2013 that saw label debuts from the likes of Paula Temple, dBridge, Alex Smoke and Tessela, as well as a debut album from Space Dimension Controller, Lakker are set to join the R&S fray with Containing A Thousand EP. News of their R&S bow comes soon after one half of Lakker, Ian McDonnell, revealed he will be releasing a solo album through Killekill, following the Spoock and Spider Silk EPs he's previously been part of for the Berlin label. Details of how Lakker hooked up with R&S are so far unknown, but it sees the duo's fine run of form in 2013, that delivered EPs for Stroboscopic Artefacts and Candela Rising, roll over into 2014 and represents one of Ian McDonnell and Dara Smith's highest profile releases thus far.
Lakker will no doubt be delighted at landing a record deal with R&S as the two have been quoted on numerous occasions citing Aphex Twin, a R&S regular back in the day, as a major influence on their productions, while recent sets by Richard D. James are said to have included multiple Lakker tracks. This latest EP for R&S will be the fifth label Lakker have released on since 2011, following a four year hiatus after their debut album Ruido.
R&S will release the Containing A Thousand EP across all formats on March 3.
Tracklisting:
1.Containing A Thousand
2.Mausoleum
3.K'antu
4.Thermohaline