FXHE toast a decade with new mix CD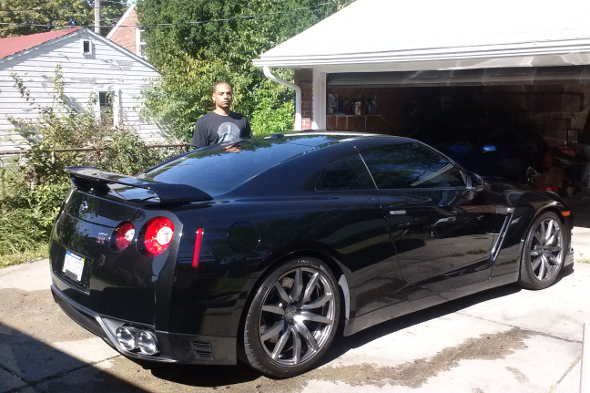 Highlights from the Detroit label's ten years of releases feature on an upcoming mix CD from Omar S – we speak exclusively to the producer and DJ about what to expect.
Neither Omar S or his label FXHE need much in the way of introduction. Established in 2004, the label has been the primary outlet for the music of the Detroit-based producer and DJ for the last decade, as well as being home to a number of like minded figures spanning the label's singular vision of house and techno, including Luke Hess, Gunnar Wendel and OB Ignitt. To celebrate FXHE's 10th anniversary year, the label will release FXHE 10 Year Mix Compilation, a CD featuring highlights from the label's ten years of releases mixed by Omar S himself.
Despite the producer's respected standing, the CD will be only his second commercially released mix alongside 2009's Fabric 45, and one of only a few recorded mixes from the DJ in existence. As well as bonafide Omar S anthems like "Here's Your Trance Now Dance" and "S.E.X.", the mix features classic collaborations between Shadow Ray, Kai Alce and OB Ignitt, as well as tracks from Hess, Wendel, Jason Fine and DJ Blend. As anyone who read last year's Q&A between ourselves and Omar S will know, the opportunity to ask the producer a few questions is not to be missed, so once again we spoke to him via email to quiz him about his ten years in the label game, the forthcoming mix CD, and what he's been up to since the release of last year's Thank You For Letting Me Be Myself album. At his own request the answers are presented in unadulterated form.
Edit: Omar S has subsequently clarified this mix CD is the first part of a series that will be released throughout 2014 every three months.
Hi Alex, thanks for agreeing to talk to us about the new mix! First of all, how are you and what have you been up to since the release of your album last year?
No Thank you! I just been Djing a little,making music then never going back to them and just finding more and more and more and more lost Traxx I've done over the last 13 years.
Nice ride man, what is that?
Just my new 2014 Nissan GTR!!!!
Any highlights over the past 12 months you'd like to share with us?
Just playing my Gorgar Pinballl machine,and listening to Billy Piper! Cause I want too!!!Cause I want too!!!
FXHE has now reached 10 years of age, which is an impressive milestone by the standards of any label. Did you ever think FXHE would reach 10 years old, and how do you feel now the label's reached that age?
Thank you! Yes I did, because I know I don't put out any whack ass shit! Or have whack ass DJ'S do whack ass bullshit remixes for FXHE.
Most importantly, I WOULDNT LET SOME RECORD STORE OR DISTRIBUTOR TAKE MY MASTERS AND PRESS IT UP THEN GIVE ME $200.oo PER release and stamp thier company logo around the edges LIKE ALOT OF LABELS DO. FXHE RECORDS IS NOT MANUFACTURED OR DISTRIBUTED BY NO OTHER COMPANY. YOU WILL NEVER SEE ANY OTHER RECORD LABEL OR DISTRIBUTION COMPANY LISTED ON ANY LABEL OF ANY OF MY RELEASES!!!!!!!!!!!!!!!!!!!
I have every single 12″ or cd in stock always.I ship everything thing myself Nik! When a order is Fucked up, Omar S fucked up the Order. But when the order is good Alex.O.Smith shipped it right!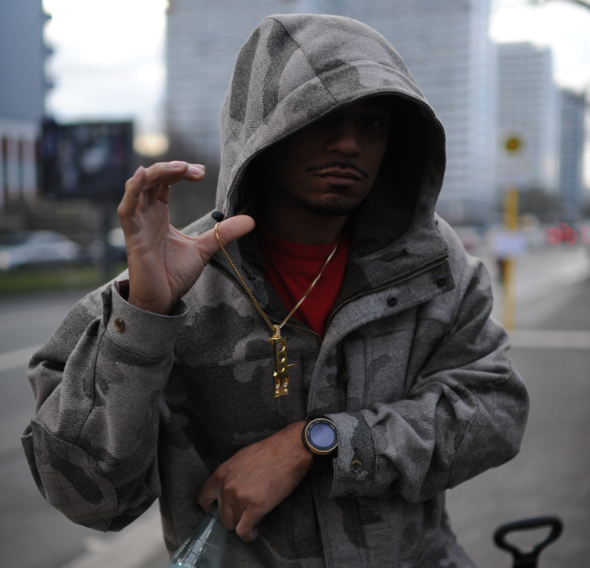 How would you say things have changed running FXHE in 10 years?
Just more busy selling Records Nic!
Has it got more difficult for you to sell records or more difficult over the past decade?
Nawl Dawg,,Shit is good to da Bay!
The label has an impressive discography – are there any that stick out for you as personal favourites?
Yeah, Jason Fine, both his 12″es were dope to me!
Why did you decide to release a mix CD instead of a compilation with separate tracks?
I think it just made since to do a mix.
It's also made up of previously released tracks only – was there any temptation to make use of your vast archive of unreleased tracks and put some unreleased heat in the mix?
No because this is for the people who might had miss out on some shit they might have slept on.
This mix is only your second commercially released mix CD after Fabric 45, and you're not somebody who does many online podcast mixes either. Is there a reason you like to keep your catalogue of recorded mixes small?
I don't even know what pod past mix is.
Do you having anything else planned for the 10th anniversary in terms of special shows or releases from yourself or other FXHE family?
Yea Holmes,,,,y'allasee.
FXHE will release FXHE 10 Year Mix Compilation on February 1.
Tracklisting:
1. Omar-S – Motion
2. Omar-S – The White Castle Song
3. Omar-S & Shadow Ray – Oasis#13
4. Omar-S – Missin You
5. Omar-S – Who Wrote The Rules Of Love (Shadow Ray Remix)
6. Omar-S & Kai Alce – Jivetime
7. Omar-S – S.E.X
8. Gunnar Wendel – 578(Mix By Omar-S)
9. Omar-S & O B Ignitt – Wayne County Hill Cops Part2 (Omar-S Mix)
10. Omar-S – Here's Your Trance Now Dance
11. Omar-S – Sarah
12. Jason Fine – Jack Yo Bodda
13. Luke Hess – Break Through
14. O B Ignitt – Oh Jabba
15. Fit Featuring Gunnar Wendal – Enter The Fog
16. DJ Blend – Eclat
Image of Omar S holding chain used courtesy of Linus Dessecker.