The Cyclist debuts as Buz Ludzha on All City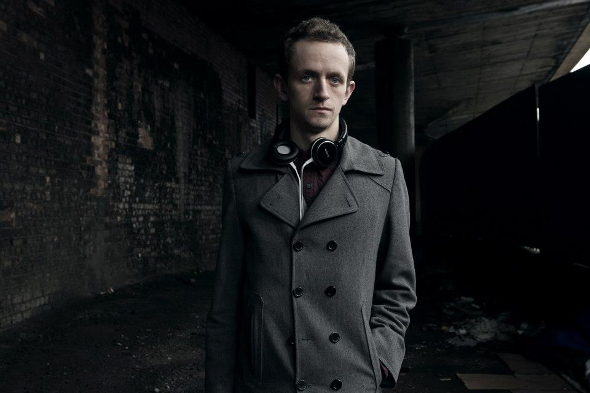 The Irish producer will debut a new "distorted 80s house" project on the Dublin label next month.
Best known as The Cyclist, Irish native Andrew Morrison made something of an impression last year with his debut album Bones In Motion, a collection of detuned, lo-fi sonics on Matthewdavid's Leaving Records. As Juno Plus writer Oli Warwick described in his review, the album was one that displayed "a constant need to surge forwards and express a fresh idea, rarely stopping at one point for long." This makes Morrison's next release all the more intriguing, as it will see him honing in on one specific genre for a two-track 12″ on Dublin's All City label under the new Buz Ludzha moniker.
Apparently the second in the label's "alias series" – which last year saw 50 Weapons artists Anstam deliver a record under the Anno Stamm name – the Love Repetitive Rhythmics 12″ is described by All City as delivering "distorted '80s house vibes" with more of a dancefloor focus than his work of The Cyclist. Clips of both tracks on the 12″ can be previewed below, and fans of Legowelt's productions will find much to appreciate in the tough basslines and emotive Chicago-inspired chords. All City also promise that Love Repetitive Rhythmics is the first of three 12″s Morrison will be releasing with them over the course of 2014.
All City Records will release Love Repetitive Rhythmics on 12″ and digital formats on February 10.

Tracklisting:
A. Rave With Love
B. Basslines for Death