Dave Smith announces Prophet 12 Module synth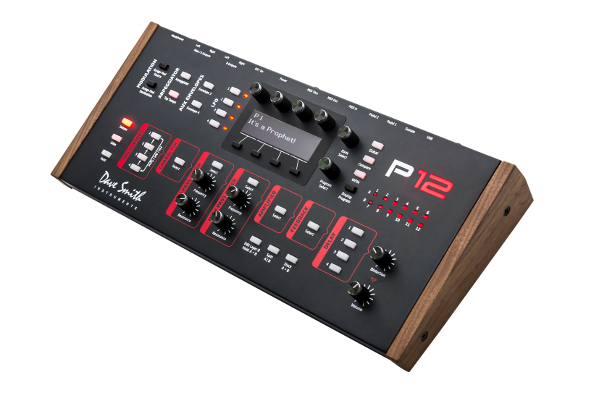 San Franciscan synth specialists Dave Smith detail their latest product, the Prophet 12 Module.
Following the success of the Prophet 12 Keyboard, Dave Smith will introduce a new addition to their range of synths next year called the Prophet 12 Module. They've taken the main voiceboard from the Prophet 12 Keyboard and placed it in a smaller, keyless unit, fitted into a new compact user interface. Like the keyboard version, the Prophet 12 Module is a digital-analogue hybrid synth, comprised of a digital front end followed by an all analog signal path output, and its MIDI implementation covers every available parameter of the product, designed to accommodate the working needs of MIDI controllers and DAWs.
The module version features less knobs than its forbearer, with many tangible elements of the Prophet 12 Keyboard compacted and adapted into several master knobs, controllable from the crisp OLED (organic light-emitting diode) display. The Dave Smith website further explains the module version features five high resolution digital oscillators, digital character effects section, resonant Curtis low-pass filter, high-pass filter, tune-able feedback circuit, four-tap delay line with feedback (per line), four loopable five-stage envelope generators, four syncable LFOs with slew and phase offset, arpeggiator, and a sixteen slot modulation matrix with 26 mod sources and 97 modulation destinations. For more information on the Prophet 12 Module visit Dave Smith's website, or to see synth in working action you can watch the video below.