Todd Terje has the Q factor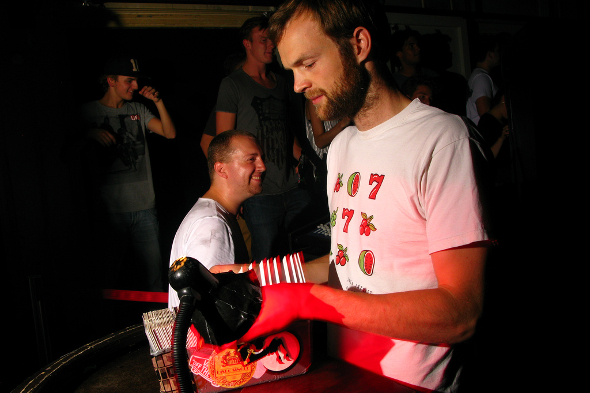 Stream a shamelessy addictive dancefloor cut from the Norwegian's new single.
Todd Terje's Olsen label launched in memorable fashion almost two years ago with It's The Arps, a record that was almost as ubiquitous as Andres' "New For U" thanks to the hugely popular "Inspector Norse". Subsequent releases on the label haven't quite hit the heights of that debut, but have demonstrated Terje's growing stature as an original producer, having made his name off the back of an almost infinite amount of edits. After a series of festival dates premiering an analogue-heavy live set with fellow Norse disco deity Lindstrom, this week sees Terje engage in some concerted tease tactics for an upcoming debut album with a two track 12″ called Spiral.
You can hear the 12 minute trance-not-trance B Side "Q" below, a track which fully qualifies the label's statement that this record sees Terje returning to his roots for some "extended and sparkling synthesizer adventures for club use".
Header image courtesy of Rene Passet