Full details on Death Comet Crew LP for Diagonal surface

Powell's label will issue the reformed iconic NYC group's debut album Ghost Amongst The Crew next month.

First emerging in late 2011 with The Ongoing Significance Of Steel & Flesh 12″ from Powell, the Diagonal label has found its voice this year, issuing acclaimed records from Blood Music, Shit & Shine and Prostitutes that have granted the label a distinct placing in the current sonic landscape. Diagonal's plans to work with Death Comet Crew have been alluded to for some time, with FACT reporting Diagonal's intentions to issue an album from the band back in July, and now full details of this landmark release have been confirmed.
Both the first full album release from Diagonal, and the debut album proper from Death Comet Crew, Ghost Among The Crew, consists of material the group began recording after their reformation in 2003, and it's set to follow soon after the group have debuted on the Citinite imprint with the long-promised Galacticoast EP. Named in homage to former member, the MC/graffiti artist Rammellzee who sadly passed away in 2010, the album was recorded by core Death Comet Crew members Stuart Argabright, Michael Diekman, Shinichi Shimokawa and Nick 'DJ High Priest' Taylor and features guest contributions from Nomi Ruiz of Jessica 6/ Hercules & Love Affair fame, Rapscallion (a friend of Rammellzee's) and Carolyn 'Honeychild' Coleman.
The eight tracks are described by Diagonal as a "consolidation of the group's early feral disassemblies of hip-hop and electro, but also broader in scope, chewing up and spitting out fragments of soul, jazz fusion, punk and industrial music." Like all Diagonal releases to date, expect the double LP Ghost Among The Crew to come dressed in some unique, specially designed artwork.
Diagonal will release Ghost Among The Crew by Death Comet Crew in mid-December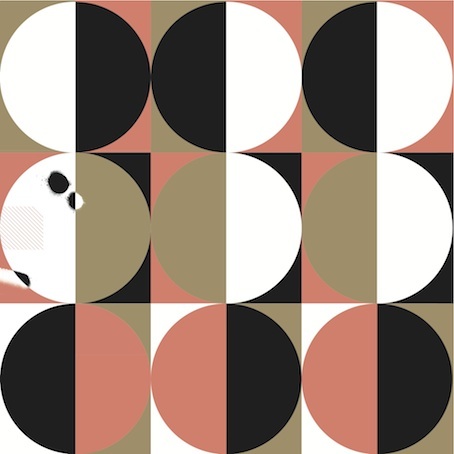 Tracklisting:
A1. Me Czar Of The Magyars
A2. Deep Space Woman
B1. Drag Racing
B2. Moons On Titan's Seas
C1. Let The Clubs Ring
C2. One On Ones
D1. Run Map
D2. Ignition Spark