Carl Craig and Laurel Halo remix Factory Floor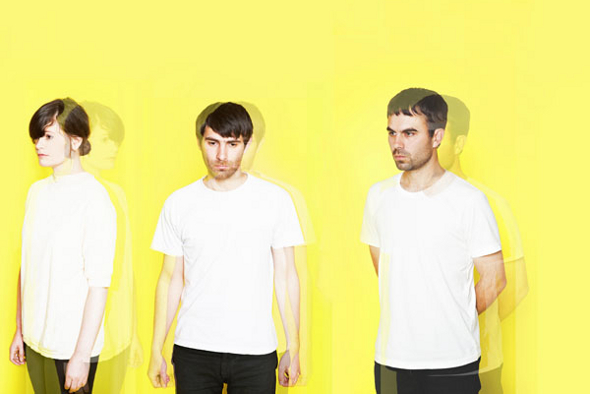 Remixes of the band's album opener "Turn It Up" due on the DFA label next month. 

Formed of Nik Colk Void, Gabe Gurnsey and Dominic Butler, Factory Floor finally delivered their self-titled long player back in September, which arrived on DFA roughly six months after the label had speculated it would be released and guaranteed the trio high ranking in the 'most eagerly awaited debut albums of recent times' stakes. The ten-track set proved to be a much more considered collection of tracks than their brutal live shows would suggest, with Matt Anniss pointing out in his review that it was the "contrast between slamming, hypnotic intensity and cultured, eccentric experimentalism that makes Factory Floor such a rewarding and enjoyable listen."
With Factory Floor apparently already working on a second album, it's been announced that DFA will issue the sparse Factory Floor opener "Turn It Up" on a forthcoming 12″ which is complemented by a pair of remixes from Carl Craig and Laurel Halo. The Planet E boss is no stranger to working with DFA, having previously remixed Delia & Gavin's "Relevee" to much acclaim, as well as turning in a C2 tweak of LCD Soundsystem's "Sound Of Silver," whilst Halo's remix was a considered highlight of her recent contribution to the XLR8R podcast series. Ahead of release, a suitably hypnotic video for the original version of "Turn It Up" directed by Dan Tombs can be viewed here.
DFA Records will release Turn It Up by Factory Floor on December 9.


Tracklisting:
1. Turn It Up
2. Turn It Up (Carl Craig Remix)
3. Turn It Up (Laurel Halo Remix)