Achterbahn D'Amour to release debut album

Odd Movements due on the Acid Test series from Absurd Recordings in January.

Formed of Berlin dwellers Johannes "Iron Curtis" Paluka and Jurgen "Jool" Albert (formerly Edit Piafra), the Achterbahn D'Amour project first surfaced on Acid Test back in 2011 and have become a mainstay of the series from the Los Angeles-based Absurd Recordings. Over the three 12″ releases submitted to Acid Test, Paluka and Albert have encapsulated the experimental ethos of the series and displayed a true reverence for the classic 303 and 606 Roland machines.
This year was a relatively low key one for the series, with just the two Acid Test releases from regular contributor Tin Man and famed Frenchman Pépé Bradock – with the latter a particular highlight of 2013 – but Absurd have now revealed the series will start 2014 on a high note with a long player from Achterbahn D'Amour. Entitled Odd Movements, it's the third full-length release in the Acid Test series following last year's long players from Recondite and Tin Man, and apparently finds Albert and Pakula "coaxing their most emotional sounds to date out of classic Roland boxes" across nine tracks.
Acid Test will release Odd Movements by Achterbahn D'Amour in mid-January.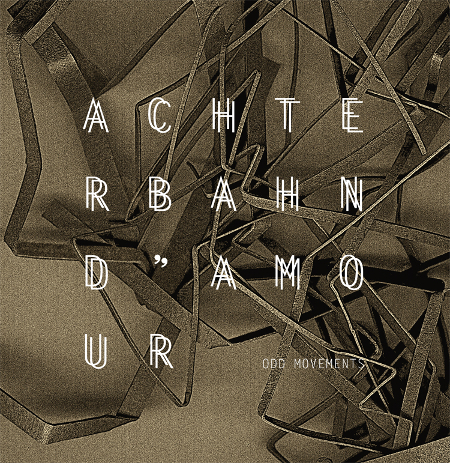 Tracklisting:
1. Holy Romance Empire
2. Passagen
3. Jaws Of J.O.Y
4. Ladbroke Culture
5. Odd Movements
6. Teen Sleep
7. My Demands
8. Konigstr
9. Cream & Treacle IM