Opal Tapes expands with the Black Opal series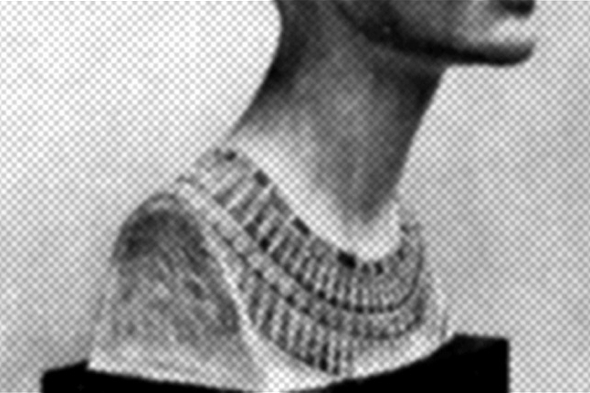 The vinyl-specific endeavour will launch with a 12″ reissue of Body Issues by Patricia.
Overseen by Stephen 'Basic House' Bishop, Opal Tapes has cornered the market in decayed, experimental music that the steadfastly DIY label itself describes as "electronics and scuzz". Furthermore they've maintained a prolific release scedule that puts it on a par with the 'non-stop' antics of the L.I.E.S. label; this year alone Opal Tapes have racked up an impressive twenty four cassette releases. It's also become increasingly apparent that the label's influence spreads far with artists such as IVVVO, Lumigraph and 51717 going on to work with the likes of Public Information, Mister Saturday Night and L.I.E.S. after issuing cassettes through Opal Tapes.
Despite their tape-specific focus, Opal Tapes have occasionally released music on vinyl with cassettes from 1991 and WANDA GROUP subsequently getting reissued on 12″ format, and EPs from Shapednoise and Yves De Mey skipping the cassette format entirely in favour of wax. News has now surfaced that Opal Tapes are planning a vinyl-specific series called Black Opal, and is scheduled to commence in December with a 12″ reissue of Body Issues, the swiftly sold out six track tape of brittle techno and acid from Brooklyn-based producer Patricia. Juno Plus got in touch with Opal Tapes boss Stephen Bishop to discuss the genesis of the sub label, its ecological themes, and what else is on the horizon.
Hi Stephen, is it the success of the Patricia record that nudged you into thinking about launching Black Opal?
The idea of beginning a white label (or black label) series for Opal Tapes is something that's been brewing for a while now. The initial 12″ releases I've put out were fairly slow burners as the fan base for Opal Tapes was just beginning to grow then. I think that now with a year and a half passed, the time is right. The Patricia tape sold out pretty quickly and the music absolutely deserves to be on record so it's a good place to start. Max is going to be working on another release for the series alongside a host of other Opal affiliates and new friends.
Will you dipping further into the pool of Opal Tapes releases for subsequent Black Opal releases or will it be brand new material?
On the whole it'll be new material, the artists involved are all just beginning to hear about this now so my confirmed list is pretty thin, but there will certainly be releases from HOLOVR, Lumigraph and Yves de Mey.
Unlike the traditional white label record in a disco sleeve, the Black Opals will come with a little more packaged goodness, and once people start to see a few records in the series then the release arc will begin to make more sense I hope. I will be working with the estimable SAVWO on this project and am thankful for his knowledge of the material world.
Things are young at the moment but the idea here is to get physical music out and moving quickly with pride placed in the aesthetics and ecological integrity of the product. Here's hoping the first Black Opal will emerge before Xmas this year.
Black Opal will launch in late December with Body Issues by Patricia.
Tracklisting:
A1. Waiting For Alexis
A2. Hissy Fit
A3. Melting
B1. Josephine
B2. Four Fingered
B3. Plural