Peter Van Hoesen – Life Performance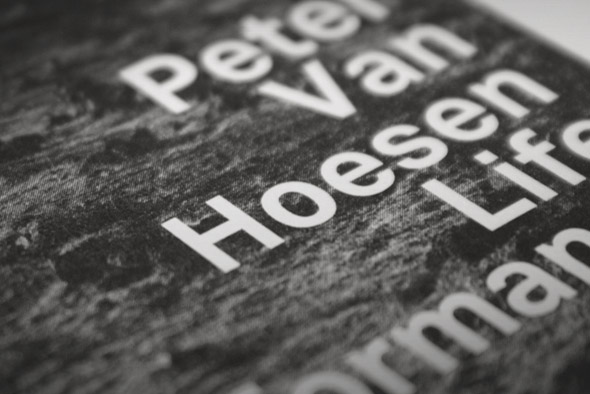 Originating from a live performance by Peter Van Hoesen at a Time 2 Express label night at Tresor in July this year, Life Performance captures the energy that often evades techno artists when they sit down to record a studio album. Attribute it to the fact that Van Hoesen was toying with a new live set-up on the night or put it down to the Belgian producer's general ability to push the techno envelope, but whatever the explanation, Life Performance teems with fresh ideas and glistening, futuristic rhythms, all segued on the fly and in direct response to his audience's needs.
Like the intro to a peak-time DJ set, it starts with washes of spacey synths on "Hyperion" before the Van Hoesen trademark of pulsing, throbbing bass kicks in. From here onwards, the performance dips and peaks, never getting too intense or self-indulgent. "Subjects From The Past" and "Exacting Reward" follow with depth-charged subs and clipped percussion making way for waves of merciless bleeps. "Carbon" sees Van Hoesen drop the set back to a reduced level before he pounces again with the tough, grainy kicks, spiralling acid and rolling snares of "Challenger" and the "Red" series chord reference on "Assembly". Another withdrawal of intensity arrives with "Azur" thanks to its tranced out chord build.
However, the trippy acid and old school vocal sample on "Deceive Perform" provides a prelude for more peak time techno. It starts with the lumbering tribal beats and screeching recycled riffs of "Turmoil" and continues on the distorted riffing of "Casual Condition". By the time he gets round to the ghoulish vocal, galloping rhythm and distorted kicks of "Force Withdrawn" or the pile-driving broken beats of "Ascending", it does not require enormous powers of deduction to speculate about the effect that the music had on the Tresor crowd. As techno performances go, this recording will surely rank as one of the best shows of Van Hoesen's life.
Richard Brophy
Tracklisting:
1. Hyperion
2. Subjects from the Past
3. Exacting Reward
4. Carbon
5. Challenger
6. Assembly
7. Azur
8. Deceive / Perform
9. Turmoil
10. Causal Condition
11. Force Withdrawn
12. Protocol
13. Ascending
14. Arrival