Within These Machines: Modifications due from Gifted & Blessed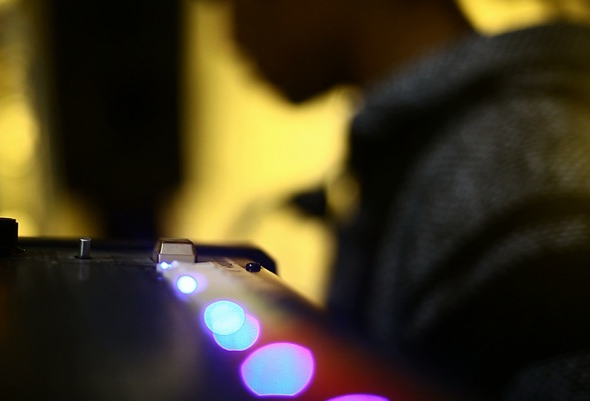 Tracks from the producer's recent album modified by a premiere cast of contemporaries.
Released earlier this month, the liner notes for Within These Machines had the Los Angeles-based producer stating in typically forthright tone that the album was the "culmination of several years of study and inquiry within the discipline of live electronics and MIDI composition". In his claimed role as conductor, engineer and composer, the thirteen track set was Reyes-Whittaker's most accomplished to date, expanding on the rich analogue sounds of previous work for Eglo, All City and Wild Oats, demonstrating a willfully experimental approach that gets better with every listen.
It's now been revealed that material from the album has been reworked by some of GB's most gifted and blessed contemporaries for an upcoming 12″ release smartly titled Within These Machines: Modifications. Due out in December, the 12″ features remixes from Eglo artist FunkinEven, UK legend Dego of 4Hero, Cousin Cockroach and Tek 9 fame, Brainfeeder regular Ras G and AFTA-1, GB's fellow LA beat scene producer. Pleasingly the artwork continues the theme of the album whilst also riffing off the cover art for the classic Tribe LP Midnight Marauders.
Gifted & Blessed will release the Within These Machines: Modifications by GB in early December.

Tracklisting:
A1. Rain Dance (Afta-1's Modification)
A2. The Road Ahead (Dego's 2000black Modification)
B1. Made It Through (Ras G's Modification)
B2. The Winds Have Passed (FunkinEven's Modification)