Unsound 2013: Five must-see acts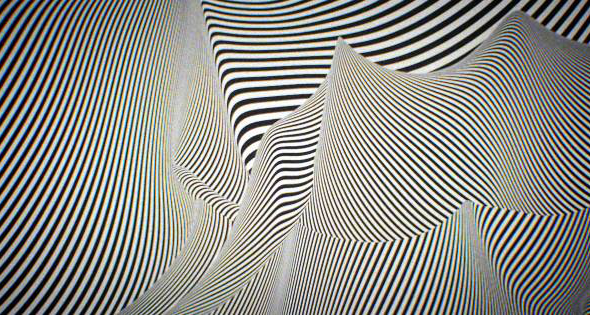 Ahead of next week's Unsound festival in Krakow, we pick five of the must-see acts.
Taking place at a variety of locations across Krakow, the Unsound festival has gained itself an internationally renowned reputation over the past decade for its adventurous booking policy, which puts some of the biggest names of the contemporary avant-garde next to some of underground dance music's most innovative and exciting producers and DJs. This year's festival comes under the theme "Interference", and will see a diverse array of artists responding to this broad notion in their performances; the theme also extends to the audience experience, with the organisers attempting to create a "unique temporary autonomous zone" banning filming and photography, and limiting the number of performances using video backdrops to two.
In truth, Unsound is one of those rare festivals where literally every act on the bill is worthy of your time, achieving that rare balance of electronic and non-electronic acts that not only complement, but illuminate each other in the process. Picking out a selection is no easy task, but here we have attempted to focus in on five acts that any attendee should be making time for. It should be noted that although these are the key musical performances, chances to attend recordings of the RA Exchange podcast with footwork innovator RP Boo and The Bug's Kevin Martin, and the festival's extensive selection of installations should not be passed up either.
Robert Rich
Wednesday October 16, 23.00
Hotel Forum
If there's one event this year that typifies Unsound's unique approach, then it's Robert Rich's performance in the Hotel Forum. California-based ambient artist Rich will be offering the opportunity for an audience to experience one of his so called "Sleep Concerts", an all night event which seeks to influence participants REM sleep with the use of auditory stimulus (those looking for a fuller explanation should check FACT's in depth interview with Rich). It also offers perhaps on of the more concrete opportunities to engage in Unsound's "interference" theme, with a performance geuinely designed to disrupt the brain's natural processing functions.
White Material showcase ft. Young Male, DJ Richard and Galcher Lustwerk
Friday October 18, 22.00 onwards
Hotel Forum, Room 3
Although the White Material label was virtually unknown at the beginning of the year, the music of label heads Young Male and DJ Richard spread this year through the kind of word-of-mouth excitement that characterised the earliest releases from L.I.E.S, thanks to their similarly rough and ready approach to techno. Similarly, an excellent mix of original material from label member Galcher Lustwerk for Blowing Up The Workshop has found itself talked about in reverent tones by all who have heard it (if you haven't, drop everything and download it), while his Tape 22 12″ on the label is already commanding princely sums on Discogs, thanks to its effortlessly classic yet fresh take on deep house.
There's no denying that their aesthetic is a common one at the moment, but as our podcast from Young Male demonstrates, they should also know how to work a dance floor. The three will be performing a White Material showcase at the festival, and offers an early chance to see the trio perform together before inevitably going on to bigger things in the same manner as the L.I.E.S. crew have this year.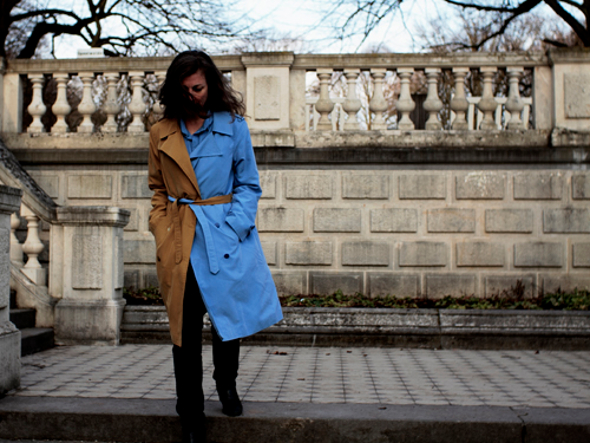 Stellar OM Source
Friday October 18, 23.30
Hotel Forum, Room 2
Christelle Gualdi has been making music as Stellar OM Source for some time now, emerging together with Oneohtrix Point Never and James Ferraro with a sound that shared their similarly hazy, VHS-filtered take on kosmische. This year saw the release of Joy One Mile, her new album for RVNG Intl which has seen her continue the engagement with the dancefloor started with last year's EP for Rush Hour's 'No Label' series, and it's album that has won plaudits across the board for its incandescent take on techno – which is strongly reminiscent of Drexciya and Underground Resistance (who also play at the festival). In an interview with Juno Plus earlier this year, Gualdi said that she saw the album as something to be experienced in solitary conditions, so it will be interesting to see how she translates the album into a more communal dancefloor experience.
Earth
Saturday October 19, 19.00
Engineering Museum
Sunn O))) may be the most famous exponents of drone guitar-based drone music, but it was Dylan Carlson's pioneering Earth project that arguably pioneered the doom genre. Originally started in 1991, Earth's discography was interrupted from 1996 to 2005 as Carlson struggled with drug problems. Earth returned in 2005 with the seminal Hex; Or Printing In The Infernal Method, which marked a new direction which drew more from country and folk motifs, with a sound that came across like Ennio Morricone on a hefty dose of painkillers. Amongst what looks to be an Unsound filled with sensory overload, Earth's more glacial approach to performance should be just the thing to recharge in between the late nights and Polish vodka sessions.
Demdike Stare & Andy Stott
Saturday October 19, 00.30
Hotel Forum
It seems fair to say the Demdike Stare and Andy Stott are currently two of the most innovative UK acts working in electronic music today, so the opportunity to see both collaborating live for the first time is something not to be missed. Coming under the name Eutectic, the collaboration will respond to the interference theme in the form of a live hardware set, though little more has been revealed apart from that. However, Demdike Stare have been consistently blowing everyone away with their Testpressing series this year, mangling techno, noise and jungle together into some of the most visceral music to come out from the Modern Love camp, and their current direction will make for an interesting contrast to the more patient sounds of Stott, whose Luxury Problems proved a haunting exploration of vocal textures.
Unsound will take place from Sunday October 13 – Sunday October 20; full passes are sold out but tickets for some individual events can still be purchased. For full information and ticket details, check the Unsound website.