Houndstooth line up Δkkord debut album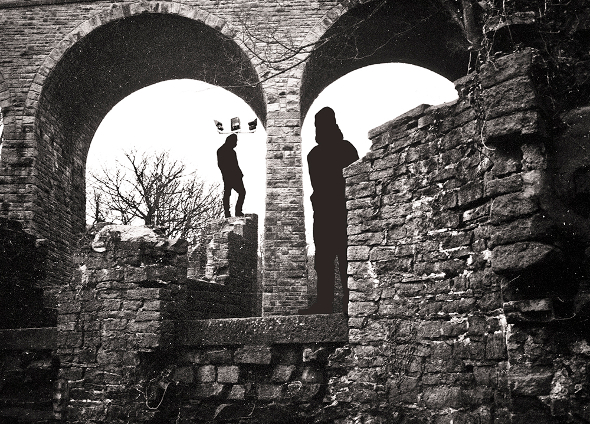 Self-titled long player from the Manchester pair due next month.
Emerging early last year with a pair of self-released 12″s that have achieved near-mythical status, Δkkord were initially described as "a collective of like minded artists" from the Manchester area noted for the sonic minimalism and sound design of their production. Eventually narrowing down to just the two producers with a penchant for silhouetted press shots and steadfast unwillingness to reveal their identities, Δkkord were announced as an addition to the Fabric affiliated Houndstooth earlier this year adding further bass weight to a label roster that includes Special Request, Call Super and House Of Black Lanterns.
Having inaugurated the partnership with the Navigate EP released back in May, Δkkord was revealed to be the work of Synkro & Indigo, two producers with collective and individual honours on Exit, Auxilliary, Hype Ltd and the recently exhumed R&S offshoot Apollo. The pair will now follow Paul Woolford in expanding Houndstooth's album collection with the upcoming ten track self-titled long player. Due in late November, Δkkord is described as an "ominous and daring" LP that "blurs the lines between junglist revivalism, smoky ambience, and suctioned dub, with a consistently engaging pulse linking the styles".
Fans of drip-fed content will be excited to hear that tracks from the album will be revealed during the weeks leading up to the release via the Δkkord website and "other sources".
Houndstooth will release Δkkord by Δkkord on November 25.
Tracklisting:
1. Torr Vale
2. Smoke Circle
3. 3dOS
4. Folded Edge
5. Conveyor
6. Hex AD
7. Channel Drift
8. Navigate
9. Rocendal
10. Undertow