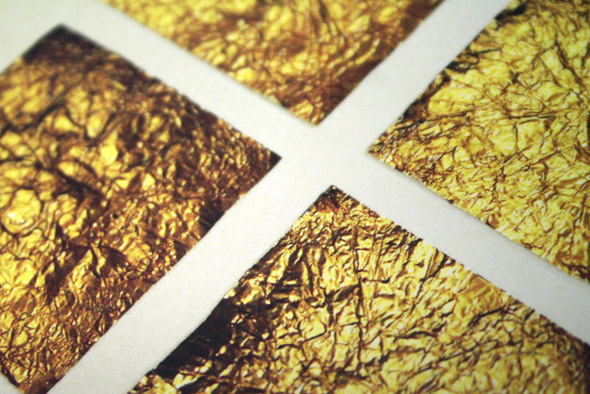 It feels as if Jami Welch's debut album has been a long time coming. He first appeared as Seams in 2010 with "Nightcycles", a track mainly comprising samples from a documentary about Elliott Smith, and which was subsequently given a vinyl release on Tough Love. Later that year he self-released the Tourist EP, made during his first summer working in Berlin. Then, in 2011, Pictures released the superb "Focus Energy", a track which enjoyed concerted support from James Holden, and which helped to establish Welch as name to watch.
With each release Welch has crept closer to the floor. "Nightcycles" is an abstracted track, largely without percussion; Tourist and Sleeper, packaged together as Seams' first release for Full Time Hobby, saw the producer fusing field recordings from his now-native Berlin with more rhythmic elements; and "Focus Energy" seemed unashamedly aimed at DJs. Quarters, though, does not quite follow this trajectory. If you are expecting this to be a full-blown dancefloor record you are likely to be disappointed. Rather, Quarters places itself firmly at the intersection of the club and the bedroom, delivering something more introspective than gregarious.
The record opens in demonstrative mood, with "ClapOne" firing a volley of double-time kicks below dovetailing synth stabs. It's a bracing, kinetic introduction, but it's also a slightly misleading one. The mood subtly but quickly shifts after this, slotting into a more lugubrious groove in which the familiar club music tropes (this is, after all, very much a 4/4 record, all of which is made around the 123 BPM mark) are submerged in a haze of melancholia. Second track "Constants" fixes upon a four note melody that is pitted against a second, minor key, triplet figure, the result being something mournful, fixed behind a thick gauze. "Hurry Guests", meanwhile, is an even more downbeat affair, coming off something like the zoom-out conclusion to a tragic action film.
The real star here, though, is "Sitcom Apartment", which features by far the most melodic synths on the record. They operate in a strange, glissando figure, augmented by what sounds like a serrated vocoder – and by the intertwined, off beat digital pings that are Quarters' signal quality. Indeed much of the record, and much of Welch's previous work post-"Nightcycles", is primarily about his exploration of the off beat. Virtually every track here nods towards syncopation, generally with a series of interlocking synths playing staccato lead lines, each of which either provides a rhythmic counterpoint to the other or, often, which flit themselves between the beat and the off beat. It's a conceit but it is a very productive one, invariably producing a sense of propulsion and of pent up tension.
In "Rilo", though, another album highlight, the syncopation takes on a different form. Yes, the off beat stabs are there lingering in the background, but the main attraction here is a complex lead line played on what sounds like that absurd laser harp Jean Michel Jarre had in the '80s. The melody seems to unfurl out of itself, as if played with consecutive keys on a piano, each note swung so as to produce a perpetual lurch.
Quarters is an album that deals in club characteristics but that obscures them; an album that inverts dance music's distinguishing marks, preferring to put them in the service of introversion than of dancing. Much like the work of his friend and contemporary Gold Panda, Quarters is destined more for the iPod than for the record bag, and one suspects that this was precisely Welch's intention. Quarters speaks of a producer mature enough to be able to take well-worn tools and use them to make something new and personal, and that is all too rare a talent.
Josh Hall
Tracklisting:
1. ClapOne
2. Constants
3. Pocket
4. Sitcom Apartment
5. Iceblerg
6. Hurry Guests
7. Rilo
8. TXL