Vessel joins Liberation Technologies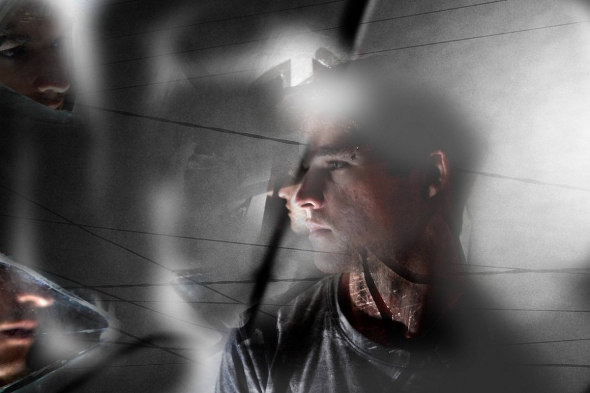 Misery Is A Communicable Disease will be the Young Echo member's first solo release since last year's Order Of Noise LP.
Otherwise known as Seb Gainsborough, Vessel has been perhaps the most widely lauded of Bristol's Young Echo collective, releasing one of last year's best albums in the shape of Order Of Noise on Tri Angle. Building on his strong work for labels like left_blank and Astro:Dynamics, it combined the full breadth of Bristol's rich musical culture with the recent move towards slower, more industrial sonics. The producer's return will arrive on Mute's Liberation Technologies sub label, an imprint which has been making its own inroads into the more left-of-centre scuffed electronics to have come to prominence in recent times, with recent release from Mark Fell, Bandshell and Powell all standing out as worthy of praise.
Entitled Misery Is A Communicable Disease, the three track EP continues Gainsborough's exploration of the interzone between the rhythmic and the avant-garde. The title track is described as "primed for moments of escapism on or off the dancefloor", while "VMI" channels "the visceral spirit of minimal wave and punk aesthetic to create a sordid call to arms" in a fashion similar to Liberation Technologies labelmate Powell; the slow beat chug of "Not For Design" is described quite simply as closing the record in "typically deranged fashion."
Liberation Technologies will release Misery Is A Communicable Disease on 12-inch and digital formats on October 14.
Tracklist:
A1. Misery Is A Communicable Disease
B1. VMI
B2. Not For Design