Watch an interstellar video for Bass Clef's next single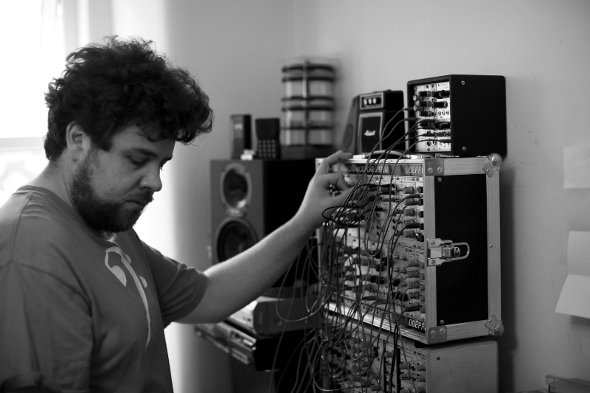 Stanley Kubrick and Daft Punk inspire the Steven McInerney directed video for Bass Clef's "Stenaline Metranil Solar Flare".
As previously reported, Steven McInerney's love for "Stenaline Metranil Solar Flare" and interest in producing a video based around the track from Bass Clef's excellent 2012 LP Reeling Skullways was the driving force behind Punch Drunk's decision to issue a forthcoming 12″ edition backed with new remixes from Peverelist and Bass Clef himself – which you can hear brief clips of at the label's soundcloud.
Whilst the record is not due until October 7, the accompanying video from Steven McInerney is now available to watch in "all it's techni-colour glory" below. McInerney is a highly regarded visual artist, having previously worked with Vladislav Delay, Jon Hopkins and Bloc Party as well as founding the Hackney Film Festival. In his hands "Stenaline Metranil Solar Flare" is granted a video that combines elements of Kubrick's 2001: A Space Odyssey with retro technicolours and costume reminiscent of French cosmic disco band Space.