Hit Factory: An interview with Matt Colton
For our latest Signal Path feature, James Manning descends on Alchemy Mastering to speak with Matt Colton, whose role as mastering engineer to countless labels is perhaps unknown to the wider public.
It's 1995 and Matt Colton is inside a Devon pub listening to his friend speaking on the phone. After he hangs up, Colton asks, "What the fuck do you do? You just told U2 they have to wait for you to come back from your holidays?" His friend is Mike Marsh, a mastering engineer known for giving the final touches to albums by Björk, Oasis and The Darkness, to Massive Attack, The Chemical Brothers and Depeche Mode. It was that day, with a glint in his eye, Matt Colton thought, "this sounds way better than what we do on the radio."
For electronic music, Matt Colton has become one of the most sought after mastering engineers working today. Take a look through your record collection and it's likely, in there somewhere, is a Colton mastered product – if not many. His mastered discography includes the entire Sandwell District back catalogue, a third of Planet Mu and Richard D. James' Rephlex label and the music of Blackest Ever Black. He's also the go-to engineer for Modern Love, R & S and L.I.E.S., while servicing everyone from Downwards and Mote-Evolver to house labels such as ManMakeMusic and Tsuba – to name a few. Colton's mastering abilities aren't limited to electronic music. He's worked on hip hop compilations by J Dilla, rock albums by Muse and pop by James Blake, in fact, following this interview Coldplay were booked for an attended session at Colton's Hammersmith-based studio, Alchemy.
"I don't think I specialise," Colton says regarding genres and believes, "there's not any one thing that I don't enjoy working on any more than anything else, and I think I have cut some great sounding records in pretty much every genre." He's then quick to note, "I don't do as much jazz as I'd like." In the past week however, Colton lists experimental jazz-slash-classic guitar music, some singer-
songwriter stuff and a lot of pop to pass through his studio, while telling, "it's a techno day today with Shifted & Sigha, and I've got Special Request (Paul Woolford) in tomorrow – and then Coldplay on Friday – and then Ø [Phase] is in on Saturday, so that's another techno day."
Colton has cut and mastered records for 16 years and in that time he's lived and worked across the UK while keeping his head above water in a niche and unsung corner of the music industry. Colton's ascent into mastering began when he was 19 working at a radio station in the English county of Somerset. Taking part in an apprentice-like programme called the Youth Commissioners Scheme, the internship offered Colton commercial production work-experience in radio advertising. "We used to get the voice-over artists in and once a week we'd record them, mix the commercials in-house," Colton explains. "We would also do jingles and program idents and trailers for the station…you (would) mix the two voices with a bit of garden-type outdoor-atmos, larks singing in the trees, then you'd have the musical sting at the end."
The station later gave the young apprentice his own radio show, "it was the graveyard shift on Saturday nights, ten 'til two," Colton remembers. "It was all playlist stuff, just like commercial radio; '60s, '70s, '80s, '90s – this was the '90s so it wasn't called '90s then, it was just called current music." In the two years Colton was there he managed to triple the listenership, but radio was never something he took that seriously, nor was it a desirable career path.
Having dabbled in drums and electronic music during his adolescence, Colton passed up touring opportunities with two bands, one across the UK, while the other, a punk group, wanted Colton for a nation-wide tour of the US. "I'm still not sure why (I didn't take those tours), I think I probably wasn't mature enough to have the bottle to risk it all," Colton recalls, adding to his exhale, "I can't even remember what the US band was called."
Colton's break, or, "massive coincidence, which is kind of how everyone gets a break in music," as he describes it, admittedly came easier than most. "We used to get Music Week (magazine) at the radio station every week, and so the next edition that came along I went to the back; 'Training Mastering Engineer required, apply to this PO Box for London studio'." With only a day's experience of 'mastering' thanks to a visit to the aforementioned Mike Marsh's Camden studio – which Colton remembers as being, "a lot of equipment and lights and big speakers and music," – Colton found the bottle and applied for the position.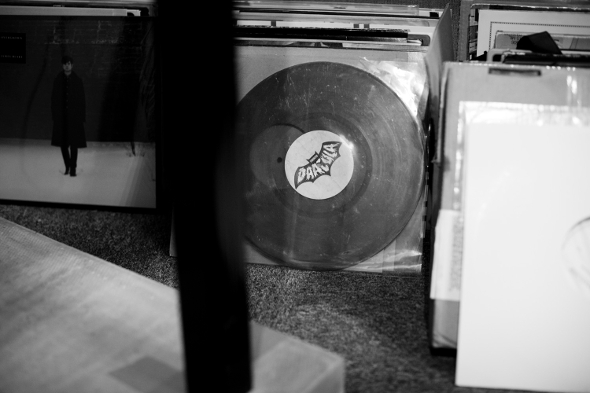 "OK cool, so I applied for that, got the job," Colton tells simply, adding, "it took a couple of months for the studio to get back to me," which in the meantime pressured a determined Colton to door-knock several other studios, including Abbey Road, in the hope of finding work. "It was only later on down the line that I realised what a massive set of coincidences had lead to me seeing that advert because I didn't used to read the back of Music Week," Colton explains. "I don't read it religiously (now), but I've been doing this (mastering) for 16-17 years and I've only seen three mastering engineer jobs advertised."
Wet behind the ears as a 21-year-old, Colton turned up to his first day at Porky's "rock 'n' rolly-vibe set of studios and basement in Soho." Famously headed by George 'Porky' Peckham, "he used to sign his records 'Porky's Prime Cut', which was a really famous run out groove signature," Colton explains. "He (George Peckham) started in the '60s, he worked for Apple Records, so he did a lot of John Lennon stuff, George Harrison stuff," Colton says – with Porky's studio responsible for mastering records like Leftfield's Leftism, Andy C's debut 12" for RAM Records, Hardfloor and DMX Krew EPs, to Faith No More albums.
Comfortably sitting in his own studio, feet resting on the desk (2013 Mastering Engineer Of The Year award and boxed acetates nearby), Colton thinks back to the time he spent at the Shaftesbury Avenue-located Porky's with a comforting nostalgia. "I started there, basically doing not much more than making the tea," he says, "but they just brought in some computer systems which I'd happen to use at the radio station, so I knew how to use that better than some of the other people there, so straight away I sort of had a use."
"I didn't do any education," Colton states. But the four years he spent working at Porky's is what the now revered mastering engineer could consider his equivalent to a university degree, with hands-on experience. Colton remembers attitudes toward sound engineering studies as: "you can do the course or not, it's not going to advance you in any way-shape-or-form," and, "you possibly might not learn anything at all," – but – "whatever you do learn when you start at a studio will be as the tea-boy, and that studio will teach you what they want you to know." So basically, his advice: don't bother going to college. Education in the traditional sense is playing more of a role in the music industry than it ever has before, and Colton regularly engages with sound engineering faculties by giving guest-lectures, asserting "the education in the industry has got much better, much better".
"There are some really good courses, the standard is way higher and it's probably easier to teach the technology now because so much of it is computer-based, maybe that's one of the differences. I think that sort of po-faced: 'were going to ignore any type of qualifications you've got' attitude doesn't exist (anymore), certainly much, much less," he says. The route for all mastering engineers once their foot is in the door, suggests Colton, is making CD masters for compilations and albums. "You don't really have to EQ or change the tonality of the recordings – it's where you are given 12 tracks and you have to compile it in the right order and PQ it (the programming of track titles, timings and pauses) and create a master that's ready for manufacture with all of the tracks at equal loudness," he explains. "None of it is rocket science," he adds, "but all of it is good practice with the QC (quality control) element of what we do in mastering which is immensely important."
"One of the dangers is there's very, very few opportunities for anyone in the music industry," says Colton. "It's not like you go to Oxford and study Law and get a job in the city and your career is going to be made. It's the opposite of that," he stresses. "Very few people are going to have the situation I had; you see a job; you apply for it and you get it. That's a one in a million thing. Even that only got me a foot in the door and I had to move to different cities."
Bristol is where Colton found himself between 2003-2007, working for the dance music-focused Optimum Mastering. During this period classic records such as Claude von Stroke's unforgettable The Whistler / Who's Afraid Of Detroit? and Jesse Rose's fidgety You're All Over My Head passed through Colton's hands, as did the first 12″s from burgeoning Bristol producers Al Tourettes and Pinch. It was also around the time dubstep started to define itself as a genre, which Colton remembers as being the most interesting music he had heard since the mid-90s era of Rephlex, Planet Mu and Warp. "When I started hearing those records, when they did filter down to me in Bristol in 2005 or whenever it was, that was one thing where I thought, 'yes this is really interesting'," Colton says.
"One of the great things (about mastering) is hearing lots of music and seeing scenes grow," he adds. "When you get people in (the studio) and they are vibed and hyped about what they are doing – and maybe subconsciously they know it's important – and they are part of a scene that is growing, there's an energy that's irrepressible."
Mastering is also more than sticking a compressor and a limiter on a track and turning it up; as Colton explains, "it's about framing a recording, framing a piece of music so the sonics resonate with the emotion that is in the music." An example Colton uses is his work on Raime's Quarter Turns Over A
Living Line LP released on Blackest Ever Black. "The Raime record is dark sounding – I'm talking about the sonics and I'm talking about the emotion. We have a lot of bass in there. It's not so heavily compressed that everything is right in your face. There's a lot of dynamic movement and dynamic tension. It's not massively bright, it's got a sweet top end, but it's not like there's fuck loads going on; to me if you listen to the record – especially the vinyl, bits of the CD as well – the sonics match the mood of the recording, and what that means to me, at least, is that the emotion that they (Raime) are conveying with the notes and melodies – and everything else, is echoed by how the record sounds, and that makes it all the more powerful."
"To give you a flip on that," Colton continues, "if you take a pop record like Ke$ha – if you listen to those records in the studio – or Jessie J for example – something like that; (it's) very, very bright, very compressed, everything is right on the end of your nose in terms of the music coming out of the speakers."
"They're immediate melodies, these aren't the type of things you'll come back to in ten years time that you'll listen to. At least not too many people too often. But the sonics suit the mood of the piece," says Colton. "That's mastering, that's kind of what we are doing. It is about emotion and sometimes that gets a bit misconstrued."
Modern recordings that use extreme compression and other measures to increase loudness generally sacrifice sound quality for amplitude. As a result the term, loudness wars, was coined, with contemporary albums by Christina Aguilera and Lily Allen, to Metallica, The White Stripes, Queens of the Stone Age and Red Hot Chilli Peppers falling under scrutiny. "Those people that work with me know they are going to get a decent loud sounding recording that's probably not the loudest ever made, but it's plenty loud enough," Colton states. It's warmth, depth and dynamics that Colton offers, but, "some people don't like that and want it a bit louder, those people tend to not work with me," he says.
"The good thing is technology also improves as well. So maybe you can push things a dB, half a dB, more than what you could five or ten years ago – before it goes to shit – so things don't sound so brutalised." "It's like with F1 cars," analogises Colton. "You don't just change something in your car and it goes a-second-a-lap-quicker, you change ten things and hopefully each one incrementally adds up to a-second-a-lap-quicker."
"One of the great things (about mastering) is hearing lots of music and seeing scenes grow."
So how long does it take to master a record? My first visit to Colton's studio was to sit in on an attended session of techno producer Tom Dicicco's forthcoming EP for his new label Run Out Run. Dicicco made the train ride down from Northampton to be a part of the session, which Colton not only welcomes, he encourages. "One of my bugbears of mastering, of which there are a few," Colton says, is, "this kind of attitude of just sending stuff off. 'We'll send that off to mastering and it will go somewhere and someone will do something and they'll send it back and then it's mastered'. That makes no sense to me," Colton continues, begging the questions: "Where have you sent it? Who's dealing with it? What have they done to it? How have they done it? Why have they done it? And why have you just accepted that?"
Colton mastering Dicicco's four track Under The Aquadrome Pt.2 EP was more like watching a practised art form than a necessary requirement of the record manufacturing process. Stood at his desk, feet and body moving to the music, Colton streams the tracks uninterrupted, slightly adjusting knobs and moving a mouse across two computer screens of shifting waveforms and coloured meter readings. It's a subtle performance to support subtle work.
Colton openly explains his actions, reasons, consults and engages with his client. He gets to know the record and its inspirations. He asks questions like, "where did you get the percussion from?" Which Dicicco answers, "from the roller door of my friend's garage". Before any music is played, Colton, "likes to start with a little chat…I'll find out something about the project, the ethos behind it. What. Why. Who is involved. How they have done it. Just try and get a bit of background as to where the artist, label, record producer, is coming from. Then I will play the music and assess, 'how does it make me feel. Is there anything I could change to enhance the feeling.'"
"I'll do a bit of processing," adds Colton. "My brain is diagnosing just the pure sonics and the emotion that carries therein. Once you've been through that process you may listen back through it (and then) you start to take it in…'Is this any good or not?'"
There's the creative side of mastering and there's the technical side that you need to know and understand suggests Colton, "but in terms of the actual signal processing, sonic bending stuff, it's just about trying to make the sonic resonate with the recording," he says.
"The most important thing is still the content, not the sonics," Colton continues. "Which is why I say I'm not the most important thing in the chain. If someone has written a great song, that's far more important, whether I've made it sound brilliant or not."
For Colton growing up, it was always the album, and not the single, he loved. "I never bought a lot of 7"s when I was a kid… I would spend countless hours alone in my room just listening to an album," he says. So it's no surprise that album projects are his favourite, "because you spend one day working with just one artist and you just get into the whole project. That's why I love having people sit in with me because you find out more about the evolution of the record; they wrote this track when they were feeling like this, or on a train coming back from a gig, or they wrote this in a cabin in the woods, or a hotel in Ibiza."
But is cutting vinyl a threatened artform? Like the ancient Japanese tradition of samurai sword making, of which there are 30 remaining bladesmiths. "It's not me and another guy – and if we got hit by a bus tomorrow then that's it," reassures Colton, but "with vinyl, the two things that are kind of an issue towards its future if you like are: One; it requires oil to make, so it's a pretty un-environmentally friendly format to a certain extent.
"Secondly, there are only a couple of companies making the blanks (discs) right now. It wouldn't take a lot for those two companies to stop making the blank materials…same with the lathes," Colton says. "There seem to be, touch wood, enough (companies) out there that are running that I think it will kind of be OK for the foreseeable future, but it's been a resilient format," Colton says. "The major labels tried to bury it (vinyl) and the manufactures got on board with that… they saw the future and the future of vinyl was over, so in 1985-ish they stopped all work on vinyl mastering systems," Colton explains.
"We are still here, we are still doing it," champions Colton. "People like it and it's one of these things where it has its real foibles and real weaknesses, but it has such a charm that the customers say, 'I don't give a shit that it's a 12" disc and it only has 12 minutes of music on it and people have 10,000 albums of their phone. It's an unwieldy way of storing this 12 minutes of music, but there's enough people out there that think yeah, it's fucking cool."
As for the road ahead; Colton one day looks forward to being surrounded by the records he's mastered, and the music he loves, with the simple end-of-career-hope that he'll be able to say, "'I had a small impact on the world, we made these small pieces of art and it was really good fun and no one got hurt, there wasn't really any negative, it's just a positive thing', so yeah, I love my job."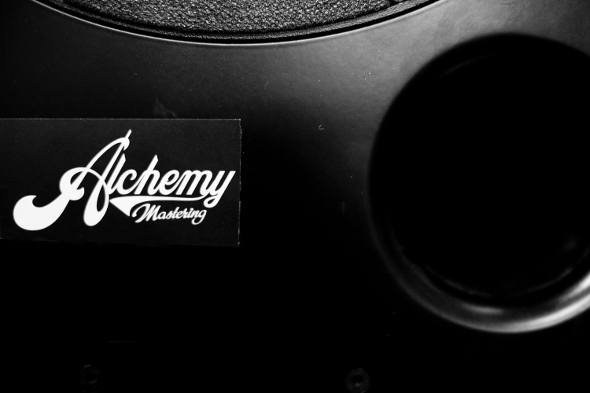 Interview by James Manning
All images courtesy of Tom Medwell