Adidas celebrate ten years of Y-3 with compilation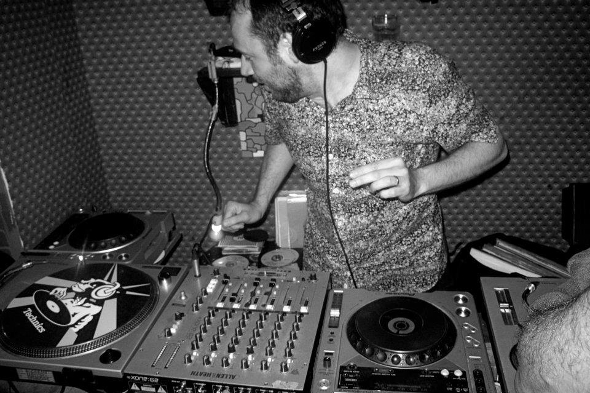 Music and fashion collide on forthcoming double disc release compiled by Alex From Tokyo.
German brand Adidas joined forces with famed Japanese fashion designer Yohji Yamamoto a decade ago to establish the Y-3 branch of their Styles Essentials operation in order to explore the crawlspace between style and sport. Evidently successful in this endeavour, Y-3 celebrate their tenth anniversary next month with a compilation titled quite simply Y-3 Ten Year Anniversary,  which has been curated by Alex From Tokyo. 
The Paris-born, Tokyo-raised and New York-dwelling DJ, producer and one half of Tokyo Black Star is renowned for his digging skills (a fact qualified by his upcoming role as the final selector in the Originals series from Claremont 56) and he's pulled together new and unreleased material from a rather impressive cast of talent, both established and rising. Tracks by Maurice Fulton, Larry Heard, Daniel Wang, Rub N' Tug and Quiet Village are nestled snugly amongst the 14 track selection, and Alex from Tokyo contributes some music himself in the shape of "X", a new Tokyo Black Star production. In addition the double disc CD version has been mixed by Alex from Tokyo, whilst the compilation will also see vinyl release on a limited edition box set. 
Y-3 will release Y-3 Ten Year Anniversary on September 19.
Tracklisting:
Disc 1
1. Frank Wiedemann – Moorthon (Y-3 Version)
2. Blackjoy – Soubise
3. Maurice Fulton – Asteroids Playing Ping Pong
4. Mano Le Tough – Being Yourself
5. Rub-n-Tug – JUG
6. Daniel Wang+ Jules Etienne – Rondo para Tercera Luna de Ypsilon
7. Lord of the Isles – Swell
Disc 2
1. Tokyo Black Star – X
2. Joaquin Joe Claussell presents Teenage Music – Storm
3. Larry Heard – Three Spheres
4. Discodromo & Massimiliano Pagliara – La Luna Nera
5. Jiro Amimoto – Pianos
6. Quiet Village – Sing That Song (You Know Who You Are)
7. Kaoru Inoue – Sunset over Yaeyama