Cititrax debut Swedish wave duo Facit
The Mat Åt Duvorna EP will be released on the Minimal Wave sublabel next month.
Minimal Wave's Cititrax imprint has had one of its most prolific years to date in 2013, with the release of excellent albums from Streetwalker and The KVB, and a KVB remix EP featuring the likes of Regis, Silent Servant and Shifted. The Veronica Vasicka-helmed label looks to expand on that success with a number of forthcoming releases planned over the next few months commencing with the debut EP of Facit, whose music is described by the label as "quintessential melancholic Swedish wave at its finest."
Comprised of Joakim Karlsson and Mai Nestor on vocals, the Gothenburg native Karlsson has previous form as Jocke & Elliot, under which name he released an electro-inspired 12-inch on Swedish label Kust Musik in 2010. Judging from the clips of the Mat Åt Duvorna EP available at the Minimal Wave site, this new project seems to be more downtempo in nature, with a sound that most resembles a modern day version of French synthwave duo Deux.
Cititrax will release Mat Åt Duvorna on limited milky clear vinyl on September 2.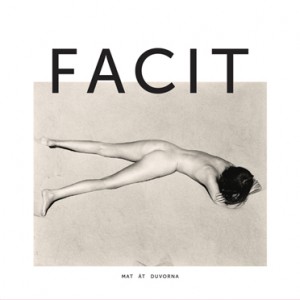 Tracklist:
1. Om Igen
2. Alan Turing
3. Albatross
4. A Million Years
5. Broschyr