Laurel Halo is in with a Chance Of Rain
The US producer returns to Hyperdub for her second album.
Emerging on Hippos In Tanks in 2010 with the King Felix EP, Laurel Halo has since forged a unique sound for herself amidst her peers in the American synth underground, with a combination of high-resolution synth textures and deeper dub-inspired timbres that have found her a home in Kode9's Hyperdub Records, a relationship that resulted in the release of the Quarantine LP last year.
Subsequent releases for Hyperdub have seen the producer become more concerned with the exploration of rhythm, bringing a particularly inventive and angular slant to age-old techno tropes, most notably in the excellent Behind The Green Door EP released this May. Her next album for Hyperdub will be entitled Chance Of Rain, and looks to continue this path with a collection of 9 tracks that provide what the label describe as "a cerebral exploration of the intersection between rhythmic and ambient musics, drawing together moments of movement and stillness, psychedelia and presence of mind."
The album is supposedly partially informed by her evolution as a live performer, with the tracks on the album being more fully formed versions of live hardware improvisations, broken up with a number of keyboard interludes that "reinforce both the far-out and contemplative aspects of the record".
Hyperdub will release Chance Of Rain on CD, LP and digital formats on October 28.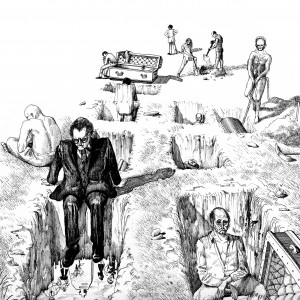 Tracklist:
1. Dr. Echt
2. Oneiroi
3. Serendip
4. Chance Of Rain
5. Melt
6. Still/Dromos
7. Thrax
8. Ainnome
9. -Out