Full details on Mix Mup's Hinge Finger release surface
The elusive Mix Mup makes his label debut on Will Bankhead and Joy Orbison's imprint.
More recently focused on promoting a series of East London events curated by Joy Orbison, Hinge Finger have returned to the business of releasing records with a 12″ from Gunnar Wendel's close ally Mix Mup, a release first alluded to in typically low key fashion via a video for the track "Bungalow". That track forms the final production on the new four track release from the producer, whose menacing style of broken house and techno come coated in a viscous layer of fuzz and dub atmospherics.
The EP, entitled After The Job, was slipped out on The Trilogy Tapes webstore over the weekend, and marks only the fourth release in Hinge Finger's sporadic discography after debuting with the Bugler Gold Pt. 1 EP from Madteo at the beginning of 2012. The selection of Mix Mup marks a return to the more low-key nature of that first release after the hype that surrounded Joy Orbison's Ellipsis and Blawan's His, He, She & She, records that sold out almost instantaneously thanks to the significant YouTube and Boiler Room exposure of both.
After The Job is out now on Hinge Finger in 12-inch format.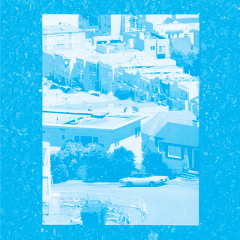 Tracklist:
A1. After The Job
A2. Copa Jams
B1. Doomed
B2. Bungalow