Pennyroyal debuts new Fokus Group project
Ben Sims and Paul Mac's new collaborative endeavour to debut on Untold's Pennyroyal label.
Earlier this year Hemlock Recordings co-founder Untold launched his own Pennyroyal imprint, a label which the producer otherwise known as Jack Dunning describes as a platform for "DJ tools, cheap party tricks and relentless noise". The label has so far released three EPs since its inception in April , with the first two releases coming from boisterous techno producer J.Tijn, and a third from Finnish act Boner M.
Pennyroyal's fourth release sees Dunning call upon two of the UK's most seasoned techno producers in Ben Sims and Paul Mac, who make their full debut as Fokus Group on the label. To date Fokus Group has the one credit to their name, with a remix of Mark Ambrose's Floorplan-esque "Shooting Stars", released on Ben Sims' Theory Recordings this year; the four track self-titled EP sees Sims and Mac match the rigid techno force of the label's previous releases, while also incorporating Pennyroyal's signature bass and rave aesthetic, with catchphrase track titles, big room synths and slamming amen breaks.
Pennyroyal will release Fokus Group EP on August 26.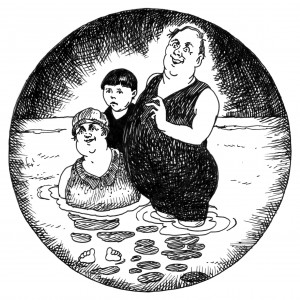 Tracklist:
A1. Nut Nut PLAY
A2. Mucky Crack Funk
B1. 93.2
B2. Rave X3 = Murder