Mark Pritchard announces Ghosts
Warp have revealed details of the first in a series of three new EPs from Mark Pritchard ahead of a mooted new album.
Pritchard has operated under many aliases over the years – Troubleman is a favourite here at Juno Plus HQ – and been involved in even more collaborative endeavours, with the Global Communication project alongside Tom Middleton perhaps the best known. He's enjoyed more recent success as Harmonic 313 and as half of Africa Hi-Tech with Steve 'Spacek' White, whose 93 Million Miles album from 2011 combined footwork, techno and global bass styles into a vivid futuristic melting pot.
According to a press release from Warp however, Pritchard is casting aside the usage of aliases to focus on incorporating the many sides of his production pallette under his given name, which commences with a new EP Ghosts. Due for release next week, Ghosts is supposedly the first of three EPs leading up to a yet to be revealed new album from Pritchard. The lead track can be streamed below, and is quite aptly described as "his take on footwork, with a nod to Detroit techno".
Warp will release Ghosts on 12″ and digital formats on June 24.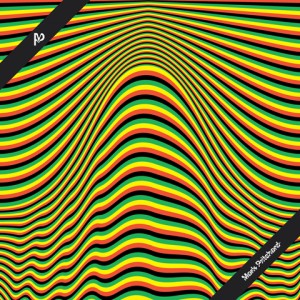 Tracklist:
1. Manabadman feat Spikey Tee
2. Duppies
3. Ghosts
4. Get Wyld
5. Manabadman (Instrumental) [Digital only]