Werkdiscs announce Helena Hauff release
The Golden Pudel resident will mark her debut release with the Actio Reactio EP on Werkdiscs.
Handpicked by Actress as one of the support DJs for his album launch party at Plastic People last year, Helena Hauff's distinct DJing skills regularly light up Hamburg club Golden Pudel at the Birds and Other Instruments night she presides over. Past and upcoming guests range from Luke Eargoggle and Mike Huckaby to Das Ding and Hieroglyphic Being, which should offer some insight into the breadth of Hauff's tastes, further confirmed via the Obscure Object C90 mixtape released recently on the Krokodilo Tapes cassette label run by Blackest Ever Black.
Helena Hauff will debut as a producer in illustrious fashion with the release of the three track Actio Reactio 12″ through Werkdiscs, the label run by Actress that's already welcomed one newcomer into the fold this year in the shape of Londoner Moiré. Set to drop in early August, the release sees Hauff focus on a brand of one take electro-inspired techno similar to the sounds that permeated the A-Side of her aforementioned Obscure Object mixtape, specifically the ten minute title track and "Break Force". A shorter production "Micro Manifesto" is more grounded in the realm of primitive electronics with Minimal Wave act In Aeternam Vale a good reference point.
You can stream a new mix from Hauff at the Werkdiscs website whilst those who reside in London might want to catch Helena next month, when she performs alongside Frak and Dungeon Acid at a night curated by BleeD in Hackney Wick – more details on that can be found here.
Werkdiscs will release the Actio Reactio 12″ by Helena Hauff on August 5.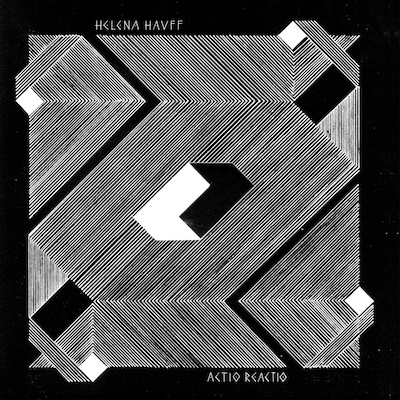 Tracklisting:
A1. Actio Reactio
B1. Break Force
B2. Micro Manifesto