Beautiful Swimmers' debut album due next month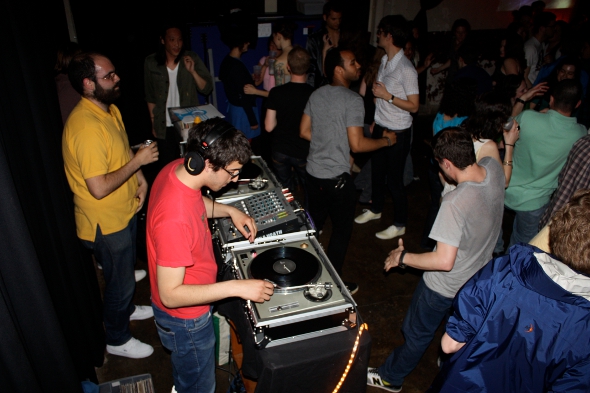 The wonderfully titled Son will arrive through the Future Times label in early July. 
Formed of Future Times captain Andrew Field-Pickering and Ari Goldman, the Beautiful Swimmers project has been a fixture of the DC-based label since its early days, with a smattering of 12″ releases complemented by remixes for Peoples Potential Unlimited, Hivern Discs, ESP Institute and more. The notion of a full length Beautiful Swimmers album was first disclosed to us by Field-Pickering last year in an interview that accompanied the Future Times podcast, and later confirmed when news of a preceding 12″ surfaced.
As Resident Advisor report, Son will now see release next month with the eleven track double LP's title matched in the excellence stakes by the below Ursidaen artwork. Two previously released Beautiful Swimmer cuts in "Swimmers Groove" and "Big Coast feature amongst a raft of all new productions. Speaking about the album, Field-Pickering told RA that Son is an extension of early Beautiful Swimmers material, but he and Goldman also "opened up what our sound can be, there's a lot of vibes on the album that people might not expect from us." The epitome of a visual teaser is available to view below to give you some idea of what Son will sound like.
Future Times will release Son by Beautiful Swimmers in 2xLP format on July 2.
Tracklisting:
A1. No!
A2. Spezi
B1. Swimmers Groove
B2. Running Over
B3. Easy On The Eyes
C1. New Balance
C2. Cool "Disco" Dan
C3. Joyride
D1. Dream Track
D2. Gettysburg
D3. Big Coast