New Moodymann album arrives from nowhere
Here's an end of week surprise – Moodymann has a new album out called ABCD.
The news represents the tenth full length from the revered DJ, producer and occasional crooner since his arrival with the Silentintroduction LP, released on Carl Craig's Planet E in back 1997. Although a free album from the Mahogani/KDJ boss was issued through Scion last year, ABCD is the first substantial physical Moodymann release since 2009's Anotha Black Sunday album. In addition to his seemingly endless touring schedule, recent times have seen Dixon Jnr slow down his production rate and focus on overseeing a diverse range of releases on KDJ and Mahogani Music which include a pair of J Dilla reissues.
His return to production arrived earlier this year with a new 12″ from the Three Chairs project that Dixon Jnr shares with fellow Motor City luminaries Theo Parrish, Marcellus Pittmann and Rick Wilhite, and now we have a new album. Sitting somewhere between an album and an extended 12″ in a manner similar to his classic 2008 album Det.riot '67, the vinyl only ABCD was iniitially pressed to be sold exclusively at the 2013 edition of DEMF that just passed in Detroit and will now get a wider release with copies expected in all good record outlets next week. 
ABCD by Moodymann is out now on KDJ Records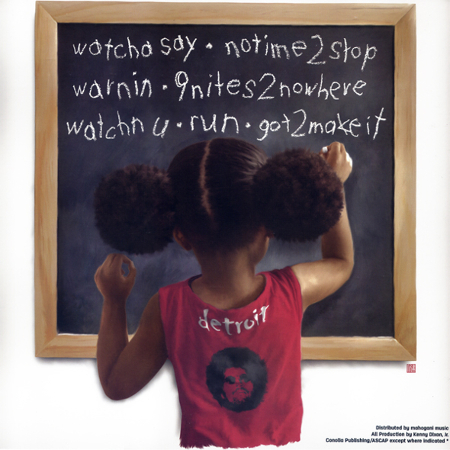 Tracklist:
1.Watcha Say
2.No Time 2 Stop
3.Warnin
4.9 Nites To Nowhere
5.Watchn U
6.Run
7.Go 2 Make It