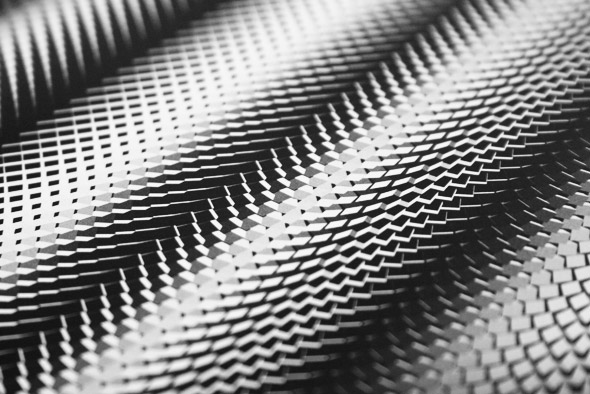 Minimal Wave's Cititrax imprint has delivered some unexpected gems in its time, but its latest release provided some of its most surprising material to date.
Tapping into the monochrome undercurrent of contemporary UK techno, Immaterial Visions Remixes saw the likes of Shifted, Regis and Ventress remixing The KVB alongside international figures in the form of Silent Servant and In Aeternam Vale. As you'd expect, the results were typically dark. This week's finest album was at the opposite end of the colour chart; despite producing since the 90s, Neville Watson finally released his debut album in the form of Songs To Elevate Pure Hearts; as Matt Anniss described it in his review, "there's a warmth and colour to his productions that lifts them above the soulless jack-by-numbers currently clogging up record store shelves". This week was also a good one for starkly functional yet absorbing club tracks. Although positioned at much the opposite end of the spectrum, this week's new titles from the UK's Akkord and the USA's Delroy Edwards are cut from the same club-focused cloth. On one hand, Akkord's Navigate EP is steeped in the UK's bass heritage, while L.I.E.S. secret weapon Edwards' White Owl is very much of the slamming Dance Mania-inspired ghetto house persuasion – but both hit harder than anything else this week.
Those looking for some more traditional house music were well provided for this week, with not one, but two records from Move D arriving like proverbial buses. Both Wanna Do on Curle and To The Disco 77 on Electric Minds offered exactly the kind of intricate disco-infused deep house we'd expect from Mr Moufang, with the Electric Minds offering containing a diverse remix selection from Endian, Jay Shepheard and Duff Disco. Coyote Clean Up also delivered the sublime 2Hot2 on vinyl for 100% Silk this week, with an excellent selection of deep house tracks that more than transcend the "hipster house" tag the label was given a few years ago. Similarly atmospheric in tone was the new Unstable Phenomenon EP from Bristol's October on New York's fledgling Voodoo Down Records, and the first artist release from France's Concrete label, with Antigone's The Astral Traveller combining raw Motor City grooves with a hazy Border Community aesthetic. However, perhaps the biggest house records this week were in fact a pair of represses from the don Levon Vincent, who saw fit to reissue both NS-01 and NS-06, with the first coming in freshly remastered form.
In the realm of techno, Robert Hood issued another single from last year's excellent Motor: Nighttime World 3 album in the form of Black Technician, with Underground Resistance legend Mad Mike turning in a suitably robust remix for the floor, as well as a broken "DirtTech UR remix". This EP was in good company this week, as UR associate Rolando returned to Ostgut Ton with the D&N's EP providing more of the Edinburgh-based producer's sinister rhythmic arrangements and jazzy atmospherics. This week also saw the arrival of Lucy and Speedy J's Zeitgeber project's first single; as you'd expect fro the duo, Body Out Body In demonstrates that the experience of well honed sound design is at the heart of the concept, with the broken beats of "Body Out" contrasted with the icy, beatless ambience of "Body In". For those looking for something a little more raw, functional and industrial leaning, storming new white labels from the mysterious Headless Horseman (with Perc remix) and the Appointment crew offered some of this week's most enjoyably punishing grooves.
Straddling the divide between techno and more experimental concerns was the long-awaited return of James Holden, who heralded his forthcoming album The Inheritors with the Gone Feral single, a folk-influenced piece of undulating modular trance complete with accompanying "Synthtool" and Drumtool". More severe sounds could be found in Licht, the Blackest Ever Black debut of Shampoo Boy; comprised of Editions Mego boss Peter Rehberg, Christian Schachinger and Christina Nemec it contains four improvised recordings culled from a number of sessions in their Viennese studio between April 2012 and January 2013 that recall Yellow Swans, Earth and Sunn O))) and Raime. Similarly textured was Interpretations on FC Judd, the latest release from the excellent Public Information label, which saw the likes of Chris Carter, Holly Herndon, Bandshell and more remix the under recognised pioneer of early electronics.