Listen to some live "Working Man's Techno" from Young Male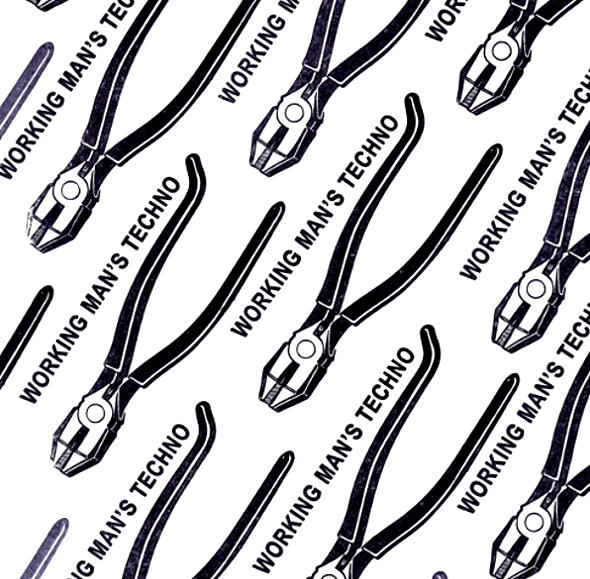 Listen to a hour long hardware set from White Material's Young Male, recorded in Berlin earlier this month.
Although Young Male – otherwise known as Quinn Taylor – one half of the duo behind the excellent new White Material provided a recent podcast for us featuring records from Function, INXS and White Material cohort DJ Richard, Taylor is also known for his hardware based live sets.
One such set – which can be streamed below – took place in Berlin earlier this month at the Source Material night at Chesters in Berlin; using a setup which included a "Roland TR909, two Boss delay pedals, one broken Digitech distortion pedal, reverb pedal, octave pedal," and an "iPod with "Young Male live tools", Taylor constructs a robust, stripped down 60 minutes of the label's "Working Man's Techno" aesthetic.
Working Man's Techno print courtesy of Matthew Kent