Jealous God launched by Regis, Ruskin and Silent Servant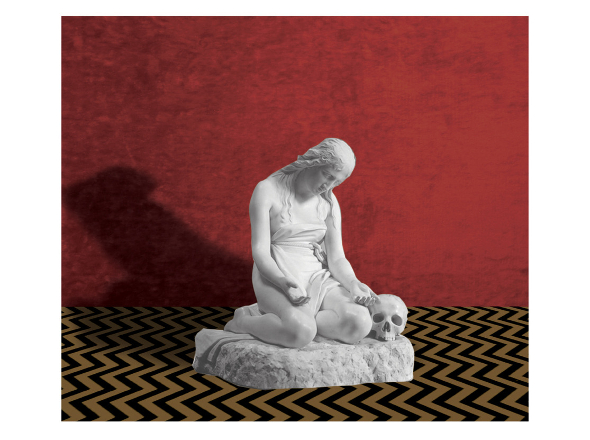 The celebrated techno triumvirate have revealed tantalising details of new multipurpose project Jealous God "intended for the mutants of our age". 
Those still lamenting the end of Sandwell District can cheer up as Karl O'Connor and Juan Mendez have elected to found a new venture in cahoots with James Ruskin. As Resident Advisor revealed earlier today, Jealous God will have O'Connor overseeing proceedings, whilst Mendez will bring his impeccable eye for design to a role as visual director and the Blueprint boss acting as music director. Aimed as yet another offshoot of the spiralling Downwards empire, the music on Jealous God was given a soft premiere on the recent Sandwell District Fabric mix which featured a track from the inaugural release by SS/S aka Silent Servant and Semantica boss Svreca.
The label looks to be significantly more ambitious than the average hand stamped white label operation, with each release or 'issue' being accompanied by an art zine, whilst limited editions of Jealous God records come replete with 'artifacts.' The first 100 copies of the SS/S 12″ will feature a tote bag for example, whilst future releases by Ruskin and Silent Servant (featuring a Powell reconstruction) promise engraved logo daggers and military logo badges. Further releases are promised from Ruskin and Regis' O/V/R project, and excitingly, Minimal Wave's hugely prolific Lyon synth veterans In Aeternam Vale.
Jealous God will release the Sicario de Dios 12″ by SS/S on May 29.
Tracklisting:
A1. Siglo 1
A2. Siglo 2
B1. Siglo 3
B2. Siglo 4