Anstam continues as Anno Stamm on Meakusma release
50 Weapons regular Anstam will debut on Meakusma with a new EP under the recently adopted Anno Stamm alias.
Best know for his work under the Anstam name for 50 Weapons, Lars Stöwe stands out among his more driving labelmates for his more experimental approach, combining elements of garage, dubstep and techno along with melody driven electronica and occasional vocals. Earlier this year, he debuted the new Anno Stamm moniker on Dublin's All City label, trading some one his more eclectic tendencies for something slightly a little straighter and club focused, albeit with his signature texture intact.
Now details have emerged of Stöwe's next record under the name; entitled My Peoples Head, it will be released on Brussels imprint Meakusma, who have been releasing a steady stream of records flirting with the more experimental fringes of house and techno since 2008, with the likes of Madteo, Terrence Dixon and idiosyncratic beatmiths Ssaliva and DJ Yoav B all featuring. Given Stöwe's unique style, his appearance on the label is a natural fit; the EP, which can be previewed below, sees him continue to develop his dusty, organic take on 4/4 club music, with the guitar-led strangeness of "I Changed My Mind" and the queasy funk of "We'll Be In Touch" both standing out.
Meakusma will release My Peoples Head by Anno Stamm on July 1.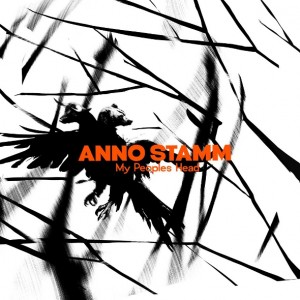 Tracklisting:
A1. My Peoples Head
A2. New Age Advisor
B1. I Changed My Mind
B2. We'll Be In Touch