Preview the first release on Killekill's Krake imprint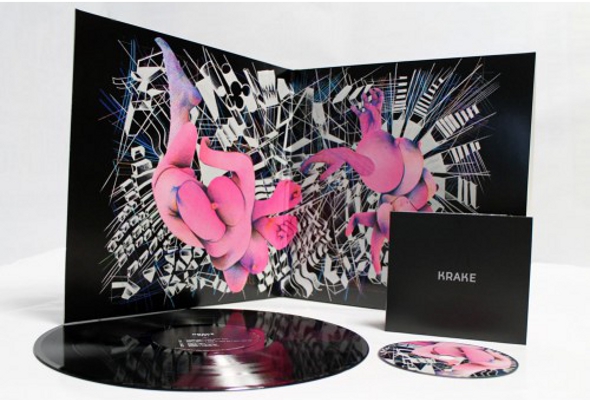 Berlin techno outfit Killekill have launched Krake, a new label to accompany the annual festival of the same name.
Run by Killekill label boss DJ Flush, Krake is a roving Berlin festival now in its fourth year. In the lead up to the 2013 event, Flush has launched the Krake label with a 15-track CD and gatefold vinyl release, comprised solely of music by artists who performed at last year's event. Entitled quite simply, Krake 001, the compilation – which can be previewed below – looks to be a diverse affair; Killekill duos Cassegrain and Lakker appear with the likes of Perc and Alex Smoke, while live recordings from last year's festival of Dadub, Tim Exile and Ulrich Schnauss feature alongside bassy and experimental efforts from Pole, Bersarin Quartett, Barker and Kid606.
Krake 001 is available now on Krake, direct from the Killekill website.
Tracklist:
Vinyl
A1.Thomas Köner – The Weary Seer
A2.Cassegrain – Serpent
A3.Perc – Kord
A4.Tim Exile – It's Dark In Here, But I Still Love You (Live & Improvised at Krake festival 2012)
B1.Alex Smoke – LiveOn
B2.Goner – Enka
B3.Kid606 – Juju Voodoo
B4.SHRUBBN!! – Echos 3|4
B5.Barker – Marston Vale
CD
01.Thomas Köner – The Weary Seer
02.Bersarin Quartett – Mehr Als Alles Andere
03.Pole – Wipfel Dub
04.Cassegrain – Serpent
05.Perc – Kord
06.Alex Smoke – LiveOn
07.Swarm Intelligence – Shatter
08.Tim Exile – It's Dark In Here, But I Still Love You (Live & Improvised at Krake festival 2012)
09.Lakker – Darcdub
10.Goner – Enka
11.Kid606 – Juju Voodoo
12.Ulrich Schnauss – A Long Way To Fall (Live at Krake Festival 2012)
13.Dadub – Syncronic Pattern (Live at Krake Festival 2012)
14.SHRUBBN!! – Echos 3|4
15.Barker – Marston Vale